Dibuka dengan hari Natal, Kyutae melihat Gijae di café yang sedang digoda wanita dan mengajaknya pergi bersama saat hari natal. Gijae menolak ajakan wanita itu karena ia sudah punya plan lain, yakni bermain Game. Kyutae nampak iri dengan Gijae yang menjadi pria populer. Ia bingung apa yang harus dilakukan saat natal nanti.
baca: Sinopsis Web Drama The Boy Next Door Episode 1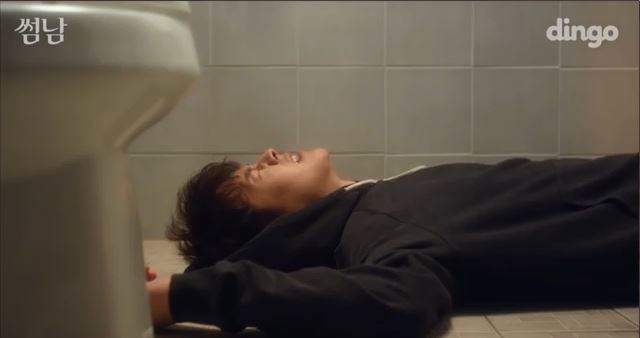 Esok harinya di hari natal, Gijae jatuh di kamar mandi saat berjalan kembali ke kamar. Ia terpeleset sabun mandinya sendiri yang ada di lantai. Gijae meminta bantuan Kyutae yang juga berada di kamar mandi untuk menelfon bantuan karena punggungnya terkilir.
Saat Kyutae ingin keluar kamar mandi, pintunya macet yang membuatnya terkunci didalam kamar mandi. Karena tidak tahu harus bagaimana, mereka berdua berteriak meminta pertolongan dari kamar mandi masing-masing.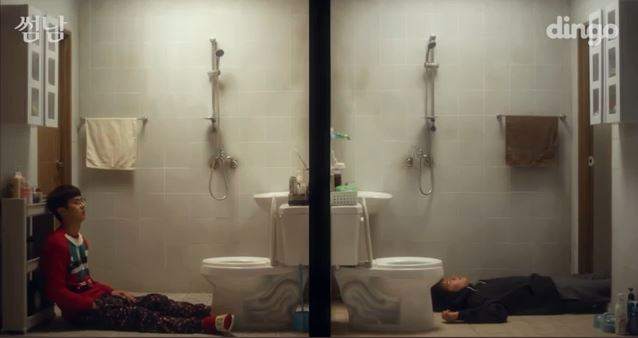 Setela terjebak di kamar mandi selama 5 jam, mereka mulai kelaparan hingga tertidur. Saat terbangun, Kyutae memanggil Gijae yang tak kunjung dijawab. Karena panik, ia menhancurkan sebagian pintu kamar mandi dengan kakinya sehingga ia bisa menarik gagang pintu kamar mandi dari luar.
baca: Sinopsis The King Loves Episode 1-Tamat dan Pemain Lengkap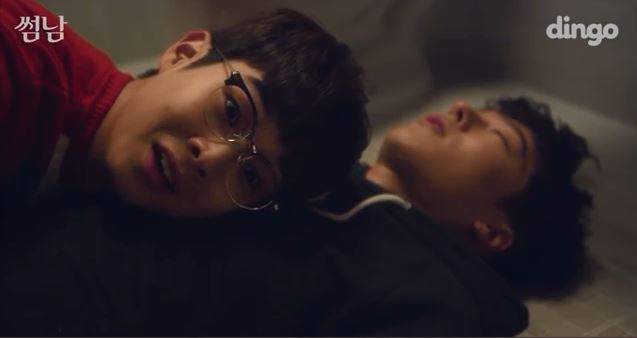 Begitu ia sampai dirumah Gijae, Kyutae panik melihat Gijae yang terbaring tak sadarkan diri. Ia mencoba mendekatkan telinganya ke dada Gijae untuk memeriksa detakan jantung. Kyutae bersyukur karena Gijae masih selamat dan Gijae pun terbangun dari tidurnya.
Wanita yang mengajak Gijae pergi bersama di Café datang ke rumahnya dengan keadaan mabuk. Ia datang sebab kesal dengan Gijae yang tak kunjung menjawab telfon darinya. Melihat pintu rumah Gijae terbuka, ia langsung masuk dan melihat tubuh Kyutae yang ada di atas badan Gijae. Wanita itu syok dan segera pergi dari rumah gijae.
baca: 21 Drama Korea Romantis 2018 Terbaru Bakal Bikin Baper! PART – 1
Mereka akhirnya makan bersama setelah sebelumnya kelaparan di dalam kamar mandi. Gijae menanyakan kaki Kyutae yang terluka akibat merusak pintu kamar mandinya, begitupun sebaliknya. Kyutae menanyakan keadaan punggung Gijae. Setelah kejadian itu, mereka akhirnya bisa menjadi teman tanpa ada rasa canggung lagi.
Source gambar : Dingo