Drama Korea Lost / Human Disqualification menjadi salah satu serial drama korea terbaru 2021 yang tayang perdana pada tanggal 4 September 2021 untuk menggantikan serial sebelumnya yang berjudul "Nevertheless". Drakor ini ditayangkan oleh channel TV JTBC setiap hari Sabtu dan Minggu, jam 22:30 KST sebanyak 16 episode dan dijadwalkan habis tayang pada 24 Oktober 2021.
Hadirnya drama Lost ini merupakan comeback dari akting Ryu Jun Yeol dan Jeon Do Yeon ke layar kaca setelah sekian lama vacum. Drama terakhir Ryu Jun Yeol sendiri adalah Lucky Romance yang disiarkan tahu 2016 lalu. Dan untuk Jeon Do Yeon, drama terakhirnya juga disiarkan tahun 2016 dengan judul The Good Wife.
Alur cerita drama Lost ini seniri akan mengusung tema dewasa dengan genre slice of life dan melankolis (melodrama). Berikut wekepo sudah merekap sinopsis singkatnya.
| | |
| --- | --- |
| Judul Drama | 인간실격 / Lost / No Longer Human / Human Disqualification |
| Genre / Tema | Melodrama |
| Jumlah Episode | 16 episode |
| Channel | JTBC |
| Rilis | 4 September 2021 sampai 24 Oktober 2021 |
| Tayang Setiap Hari | Sabtu dan Minggu, jam 22:30 KST |
| Sutradara | Hur Jin-Ho |
| Penulis | Kim Ji-Hye |
Sinopsis Singkat Drama Lost / Human Disqualification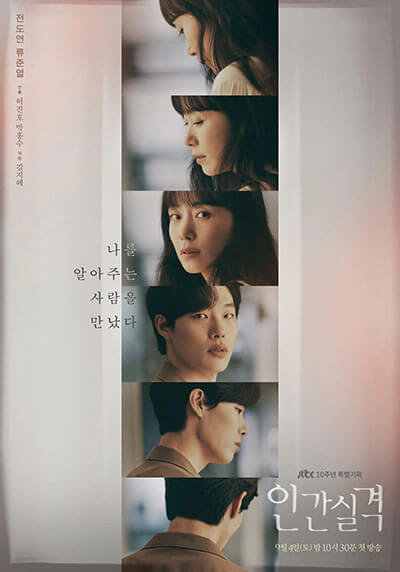 Drama Korea Lost atau Human Disqualification merupakan sebuah serial hasil garapan sutradara Hur Jin Ho yang menceritakan kisah tentang orang-orang yang bekerja keras, karier, dan pencapaian dalam hidup. Didalamnya akan diceritakan beberapa karakter dengan background dan masalah masing-masing, diantaranya.
Boo Young (Jeon Do Hyun), yang saat ini bekerja sebagai ghost writer dan berusia 40 tahun. Selama ini, ia tak memiliki pencapaian apapun atas kerja kerasnya. Selama bertahun-tahun, ia hanya hidup seperti itu-itu saja. Boo Jung lalu mearasa putus asa dan tidak tahu harus berbuat apa dengan kehidupannya.
Ada juga Kang Jae (Ryu Jun Yeol), seorang pria berusia 27 tahun yang takut dengan dirinya sendiri karena takut tak bisa mencapai apapun dalam hidupnya dan masa depannya.  Sekarang ini, Kang Jae bekerja sebagai karyawan di bagian jasa, ia juga melakukan berbagai cara demi mencapai kekayaan.
Meski pun mengambil jalan pintas dan berusaha menjadi kaya raya, Kang Jae justru semakin terpuruk. Di tengah keputusasaan-nya, Kang Jae bertemu dengan Boo Young yang juga tak tahu akan arah hidupnya.
baca: Review Pemain Sinopsis The Road: Tragedy of One (2021)
Alur cerita memilukan dimulai ketika Boo Jung dan Kang Jae kebetulan berpapasan saat sama-sama berada di titik terendah dalam kehidupan mereka. Keduanya saling menghibur, menyemangati dan memberi empati satu sama lain.
Pemain Drama Lost / Human Disqualification
1# Jeon Do Yeon pemeran karakter Boo Jung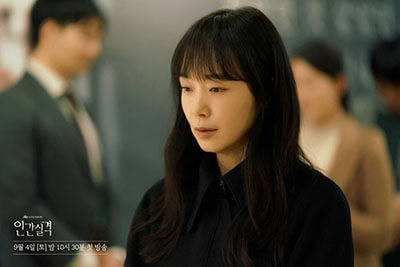 Boo Jung sudah berusaha mati-matian demi membuat kehidupannya lebih baik. Namun ia terus jatuh dalam kegagalan. Sementara kehidupannya semakin terpuruk, Boo Jung justru malah menyelam ke dalam kegelapan tersebut.
2# Ryu Joon Yeol pemeran karakter Kang Jae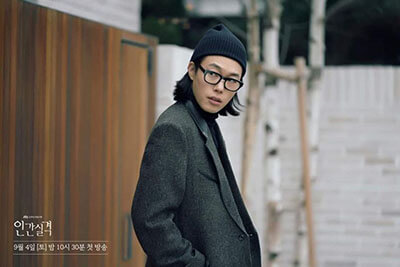 Aktor Ryu Jun Yeol pun hadir sebagai pemain utama bersama Jeon Do Yeon. Dalam drama ini Ryu Jun Yeol memerankan karakter sebagai Kang Jae, sosok pria muda yang sudah muak dengan kemiskinan. Ia mencoba berbagai cara demi bisa naik ke status yang lebih tinggi dan mendapatkan kekayaan, tapi semua usahanya sia-sia.
3# Park Byung Eun pemeran karakter Jung Soo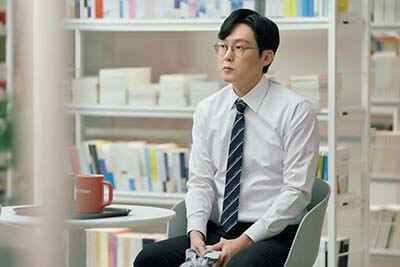 4# Kim Hyo Jin pemeran karakter Kyung Eun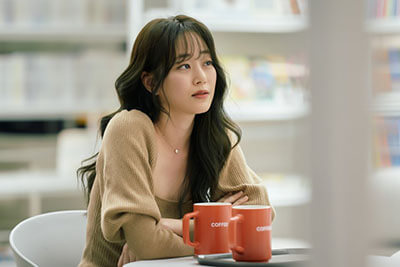 Pemeran Pendukung
Park Ji Young pemeran karakter Ah Ran
Yang Dong Geun pemeran karakter Woo Nam
Jo Eun Ji pemeran karakter Sun Kyu
Yoo Soo Bin pemeran karakter Sun Joo / Tak
Son Na Eun
Park In Hwan
Sinopsis Drama Lost / Human Disqualification
Sinopsis Lost Human Disqualification Episode 1 | Sinopsis
Sinopsis Lost Human Disqualification Episode 2 | Sinopsis
Sinopsis Lost Human Disqualification Episode 3 | Sinopsis
Sinopsis Lost Human Disqualification Episode 4 | Sinopsis
Sinopsis Lost Human Disqualification Episode 5 | Sinopsis
Sinopsis Lost Human Disqualification Episode 6 | Sinopsis
Sinopsis Lost Human Disqualification Episode 7 | Sinopsis
Sinopsis Lost Human Disqualification Episode 8 | Sinopsis
Sinopsis Lost Human Disqualification Episode 9 | Sinopsis
Sinopsis Lost Human Disqualification Episode 10 | Sinopsis
Sinopsis Lost Human Disqualification Episode 11 | Sinopsis
Sinopsis Lost Human Disqualification Episode 12 | Sinopsis
Sinopsis Lost Human Disqualification Episode 13 | Sinopsis
Sinopsis Lost Human Disqualification Episode 14 | Sinopsis
Sinopsis Lost Human Disqualification Episode 15 | Sinopsis
Sinopsis Lost Human Disqualification Episode 16 | Sinopsis