Di hari itu mereka sangat bahagia lantaran barang yang mereka inginkan akhirnya datang. Kyutae yang menyukai masak sangat senang karena teflon yang ia inginkan sudah sampai. Begitupun dengan Gijae, Speaker yang dipasang untuk game-nya akhirnya datang. Kedatangan Speaker itu membuatnya sangat gembira.
baca: Sinopsis Web Drama The Boy Next Door Episode 2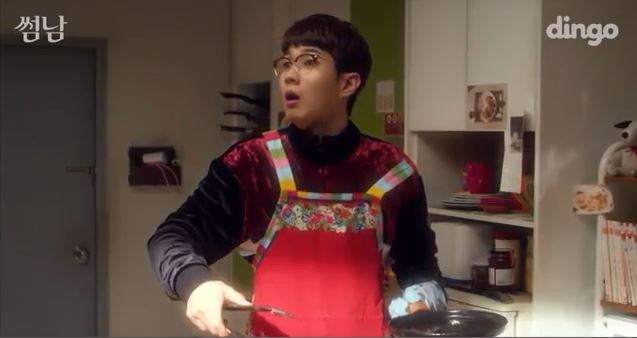 Kyutae yang sedang memasak Steak dengan Teflon barunya dibuat kesal, lantaran Steak itu jatuh sebelum Kyutae memakannya karena ia kaget dengan suara yang keras dari Speaker Gijae.
Beberapa kali suara speaker itu mengganggu Kyutae, ia mencoba sabar hingga keesokan harinya Kyutae menggedor pintu Gijae dan memarahinya. Namun Gijae tidak menghiraukan Kyutae dan menutup pintunya.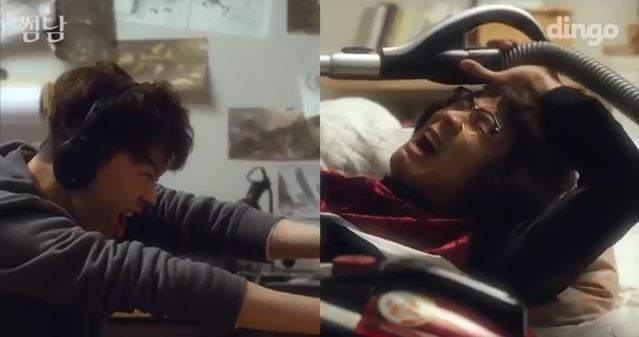 Kyutae yang tak terima akhirnya membalas perbuatan Gijae. Ia menempelkan Vacum Cleaner ke dinding agar Gijae terganggu dengan suara dari Vacum Cleaner. Gijae tak terima, ia membalas lagi dengan membesarkan volume speaker-nya hingga full.
Mereka keluar rumah dan pergi ke balkon, dan tak sengaja mereka bertemu. Mereka hanya diam hingga masuk ke rumah masing-masing. Didalam rumah mereka saling menggerutu dan akhirnya mengalah dan mematikan suara speaker dan vacuum cleaner.
baca: Profil Pemain, Sinopsis Drama Dr. Romantic (Season 2) Episode 1-32 Tamat
Dengan keadaan kesal, Kyutae pergi keluar rumah dan membanting pintunya hingga menjatuhkan sisa makanan yang ada di tempat sampah. Sampah itu berceceran hingga air sisa makanan itu membuat listrik korslet.
Setelah kembali ke rumah, ia melihat sampah didepan rumahnya berceceran dan menggedor pintu rumah Gijae. Kyutae menuduh Gijae yang membuang sampah hingga berceceran. Pertengkaran mereka terdengar hingga tetangga mereka mendengarnya dan menyuruh diam.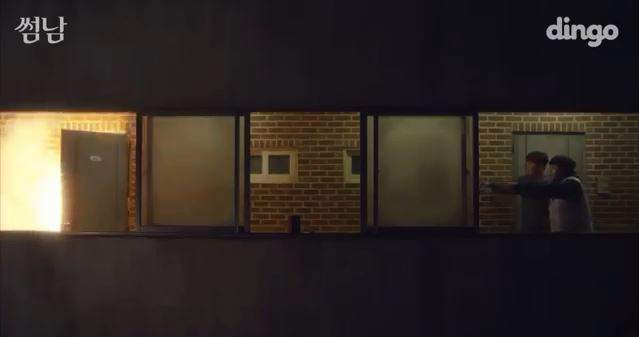 Gijae memberitahu Kyutae kalau ia mencium aroma terbakar. Seketika, api membesar dari rumah Kyutae yang membuat mereka panik. Gijae mengambil baskom berisi air untuk memadamkan api, tetapi Kyutae mengambil baskom itu dan membasahi tubuhnya.
baca: Sinopsis Drama The King: Eternal Monarch (Lee Min Ho & Kim Go Eun) Episode 1-Tamat
Kini kyutae tidak mempunyai tempat tinggal, orang yang mempunyai rumah susun itu berkata kalau rumahnya akan di renovasi sementara. Ia menyarankan Kyutae dan Gijae untuk tinggal bersama sebelum rumah Kyutae selesai direnovasi. Kyutae dan Gijae akan tinggal bersama dan berbagi pembayaran untuk satu kamar rumah susun, dan Kyutae kebagian bayar uang pemakaian kamar mandi.
Source gambar : Dingo