Park Kyutae adalah pria berumur 25 tahun dengan golongan darah A. ia adalah mahasiswa jurusan Produksi Games namun tidak memainkan Games dan Song Gijae, pria berumur 25 tahun dengan golongan darah B yang merupakan mahasiswa jurusan Animasi tapi tidak menonton Animasi.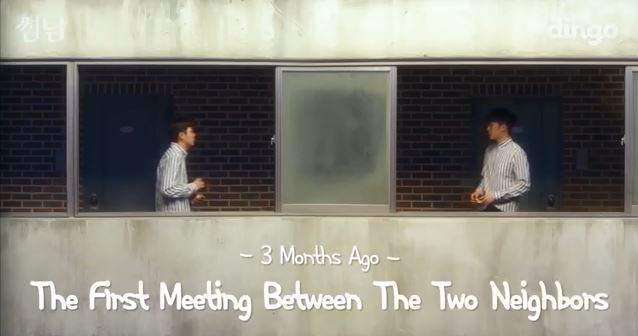 Mereka tinggal di rumah susun yang sama dan juga bersebelahan. Namun dihari pertama kali mereka bertemu, Kyutae dan Gijae dibuat kesal lantaran saat keluar balkon, mereka memakai baju yang sama.
Di hari kedua, mereka merokok di balkon bersama tanpa mengobrol. Suasana itu sangat canggung dan sunyi. Kyutae membuka percakapan pada Gijae dengan memberitahu kalau dia adalah tetangganya. Tapi tidak berhasil mencairkan suasana karena Gijae memberi jawaban yang singkat.
Di hari berikutnya mereka bertemu lagi di balkon. Kyutae dan Gijae terganggu saat mereka berpapasan lagi. Saat sedang merokok, Kyutae menanyakan Umur Gijae, ia terkejut karena umur mereka sama. Namun, mereka masih tetap sama-sama canggung.
Kyutae mengajak Gijae untuk minum bersama lain kali, dan Gijae pun mengiyakan. Hari demi hari mereka bertemu di balkon tetapi untuk ajakan minum mereka selalu menundanya. Hingga akhirnya ajakan itu terwujud juga. Mereka minum dan makan bersama sambil memperkenalkan diri mereka masing-masing.
Suasana sangat canggung karena obrolan yang singkat. Seketika, Gijae dipanggil oleh Mina, teman wanita Gijae yang juga merupakan teman dari Kyutae.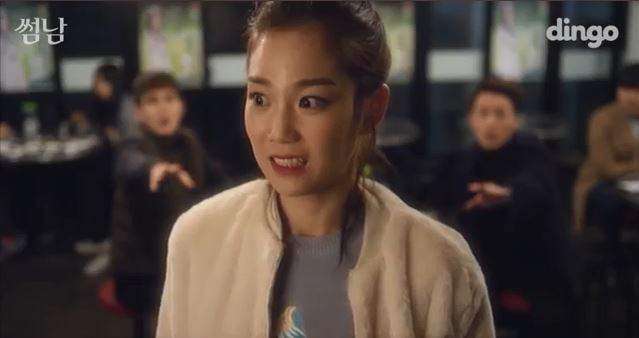 Mina datang dan menyapa mereka, ia terlihat bingung karena Kyutae dan Gijae terlihat sangat canggung satu sama lain. Gijae dan Kyutae ingin Mina menemani mereka agar tidak canggung, tetapi teman Mina memanggilnya dan pergi meninggalkan Gijae dan Kyutae yang canggung itu.
baca: Profil Pemain, Sinopsis The World of the Married Episode 1-Tamat
Saat mereka selesai makan, mereka pulang bersama karena tinggal bersebelahan. Ketika mereka melewati jembatan, Gijae dan Kyutae melihat kembang api yang membuat mereka terkesima. Saat Gijae tengah menatap kembang api, matanya terlilip asap kembang api. Kyutae mencoba membantu Gijae dengan meniup matanya.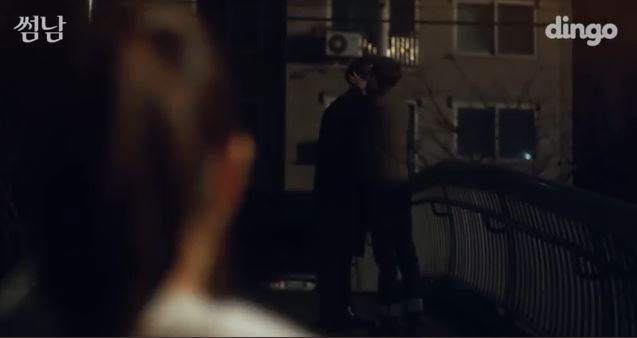 Kejadian di atas jembatan itu tak sengaja dilihat oleh tetangga mereka dan Mina. Karena perbedaan sudut, pandangan mereka semua melihat Gijae dan Kyutae seperti sedang berciuman. Mina yang sedang menerima telpon itu dibuat syok lantaran melihat kedua lelaki sedang berciuman itu didepannya.
baca: 10 Drama Korea Kerajaan Paling Rekomendasi Untuk Kaun Rebahan !
Gijae berterima kasih pada Kyutae sambil tersenyum. Ketika mereka hendak tidur, Gijae dan Kyutae sama-sama memikirkan ada sesuatu yang membuatnya sebal diantara satu sama lain.
Source gambar : Dingo