wekepo.com. Drama paling dinanti pertengahan tahun 2020 salah satunya adalah drama yang dibintangi aktor ternama Lee Min Ho dan Kim Go Eun yang berjudul The King: Eternal Monarch. Drama ini tayang perdana pada tanggal 17 April 2020 untuk menggantikan drama Hyena yang sudah habis masa penayangannya.
Kdrama The King: Eternal Monarch adalah drama korea terbaru 2020 yang digawangi oleh sutradara Baek Sang Hoon dan naskahnya ditulis oleh Kim Eun-Sook. Faktanya para penggarap drakor ini ternyata pernah menggarap drama-drama yang berhasil mendapat rating tinggi dan mampu menyabet penghargaan.
Dimulai dari aktor Lee Min Ho yang sebelumnya pernah bekerjasama dengan penulis naskah Kim Eun Sook yang sebelumnya pernah menggarap drama populer "The Heirs" ditahun 2013. Lanjut lagi, penulis Kim Eun Sook juga pernah bekerja sama dengan aktris Kim Go Eun saat menggarap drama korea terpopuler sepanjang masa berjudul "Goblin" atau "Guardian: The Lonely and Great God" di tahun 2016.
Masih belum cukup, ternyata sang sutradara  Baek Sang Hoon dan Kim Eun Sook sebelumnya juga pernah bekerjasama saat menggarap drama yang tak kalah populer dan mendapat rating tinggi yakni drama korea romantis "Descendants of the Sun" yang dibintangi Song Joong Ki dengan mantan istrinya Song Hye Kyo.
Setelah kita membaca beberapa prestasi yang sudah ditorehkan oleh para sutradara, penulis cerita dan pemain The King: Eternal Monarch, maka kita kayaknya wajib nonton drakor ini. Tapi tunggu dulu, yuk kita simak dulu, sebenarnya bagaimana dengan alur cerita dan sinopsis The King: Eternal Monarch ini.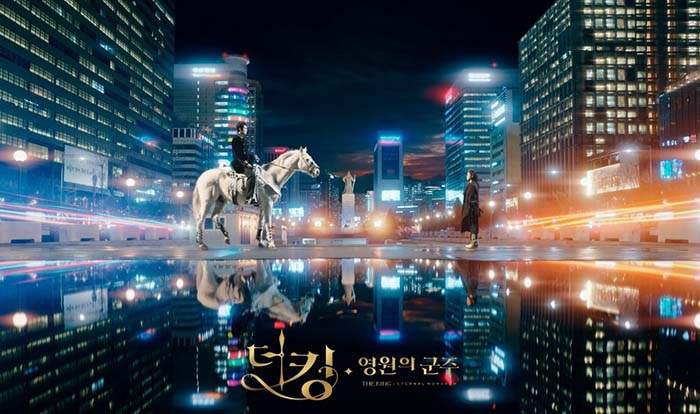 Detail Drama
Judul Drama  : 더 킹: 영원의 군주 / The King: Eternal Monarch
Genre, Tema: Historical / Sejarah, Fantasi, Romantis
Jumlah Episodes : 32 (To Be Confirmed)
Channel Penayangan : SBS
Jadwal tayang perdana 17 April 2020 sampai 6 Juni 2020
Tayang setiap hari Jumat dan Sabtu, jam 22:00 (2 episode perharinya)
Sutradara : Baek Sang Hoon
Penulis Naskah : Kim Eun Sook
Sinopsis The King: Eternal Monarch
Di episode pertama, cerita drama The King: Eternal Monarch diawali dari Lee Lim (diperankan oleh Lee Jung Jin) bersama dengan kaki tangannya mencoba untuk menghianati saudara tirinya Lee Ho (diperankan oleh Kwon Yool) yang saat itu menjadi Raja atau Presiden di Kekaisaran Korea tahun 1994.
Lee Lim ingin mengambil seruling Manpasikjeok (seruling bambu pemberian raja naga laut timur yang jadi dijadikan pusaka nasional kala itu). Namun keinginnannya itu ditentang oleh Raja Lee Ho, hingga pada akhirnya Lee Lim membunuh saudara tirinya menggunakan sebilah pedang.
Lee Gon kecil, yang merupakan putra Raja Lee Ho melihat dan datang untuk melawan pemberontakan ini. Bocah kecil Lee Gon lalu menghunuskan pedang hingga membuat seruling Manpasikjeok terpotong, dan tangan Lee Im terluka.
Karena bocah itu masih kecil, Lee Gon malah hampir ikut terbunuh, namun tiba-tiba datang seorang wanita menggunakan masker menyerang dan menyelamatkan Lee Gon. Baku tembak antara sang wanita dengan Lee Lim pun tak bisa dihindari. Lee Gon akhirnya selamat.
Serial romantis The King: Eternal Monarch ini akan menceritakan kisah seorang kaisar Korea Lee Gon (diperankan oleh Lee Min Ho) yang berkeinginan untuk menutup pintu ke dunia pararel yang sudah dibuka oleh iblis yang dilepaskan oleh dewa ke dunia manusia.
Selain dirinya, ada karakter lain yang bekerja sebagai detektif Republik Korea bernama Jung Tae Eul (diperankan oleh Kim Go Eun) yang memiliki prinsip untuk selalu melindungi cinta, manusia dan kehidupan lain.
Profil Pemain atau Pemeran The King: Eternal Monarch
1# Lee Min Ho memerankan Lee Gon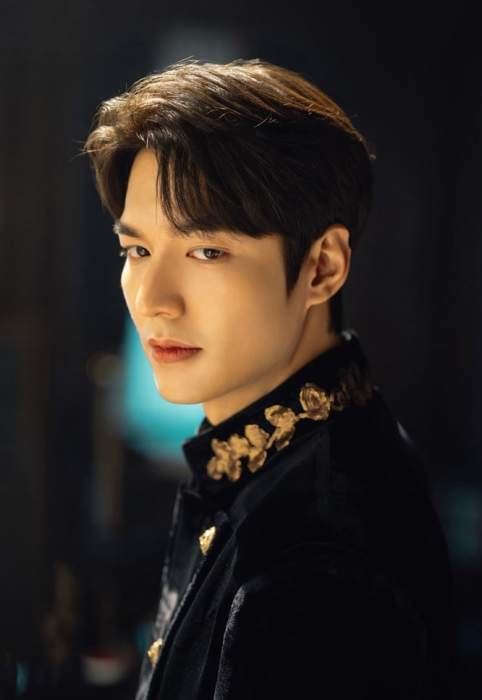 Karakter utama Lee Gon yang diperankan oleh Lee Min Ho adalah putra dari Raja Kekaisaran Korea tahun 1994 yang selamat, setelah hampir dibunuh oleh penghianat ayahnya. Ia adalah pria yang menyukai sains. Keinginannya saat ini adalah menutup pintu yang menghubungkan antara dunia manusia dengan dunia iblis.
2# Kim Go Eun memerankan Jung Tae Eul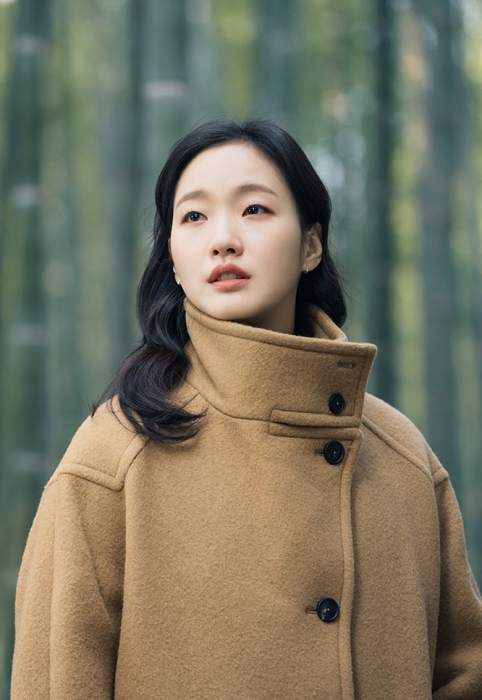 Jung Tae Eul sekarang bekerja sebagai detektif Republik Korea yang memiliki prinsip untuk selalu melindungi cinta, manusia dan kehidupan lain.
3# Woo Do Hwan memerankan Jo Eun Sub / Jo Young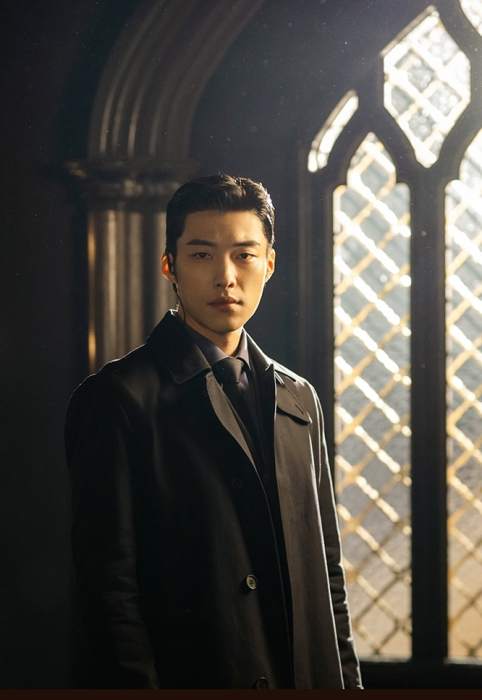 4# Kim Kyung Nam memerankan Kang Shin Jae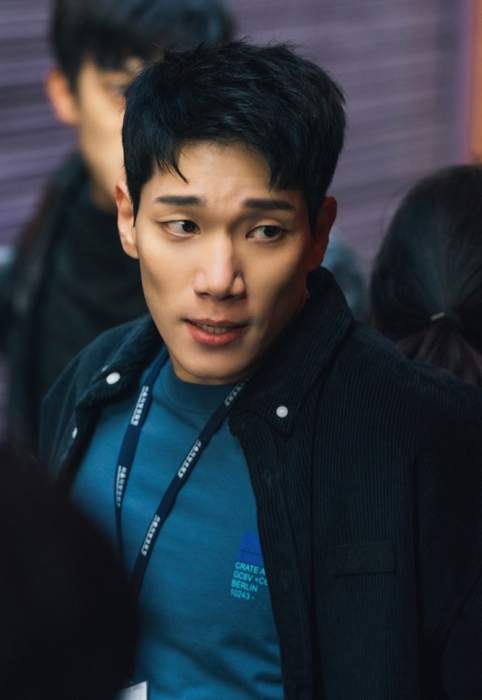 5# Jung Eun Chae memerankan Goo Seo Ryung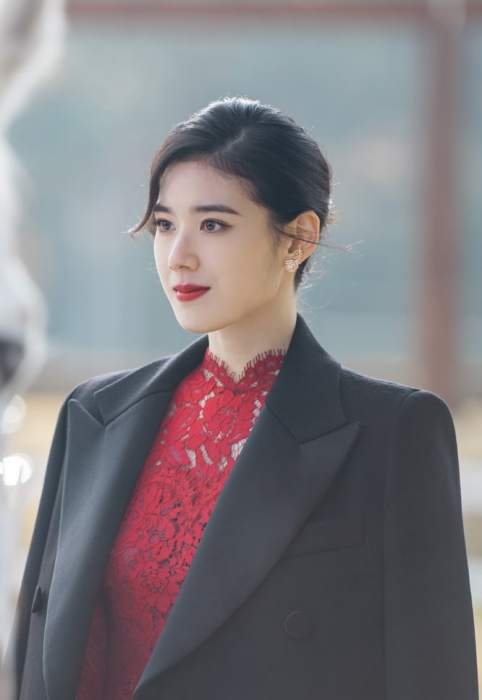 6# Lee Jung Jin memerankan Lee Rim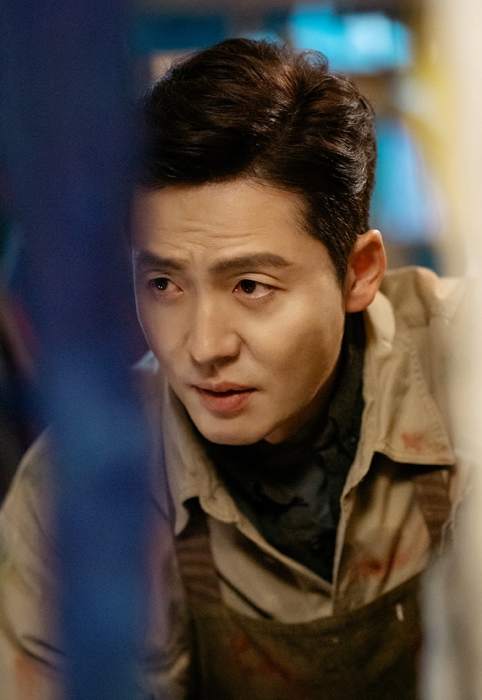 7# Seo Jung Yeon memerankan Song Jung Hye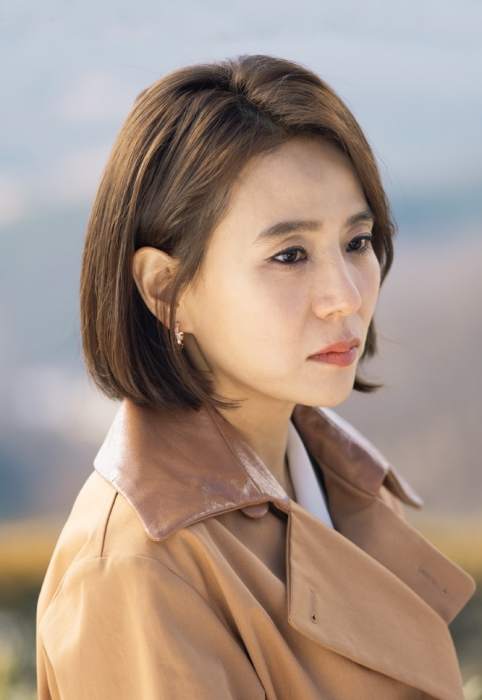 Pemain Pendukung
Park Won Sang memerankan Park Moon Sik
Kim Young Ok memerankan Noh Ok Nam
Jeon Bae Soo memerankan Jung Do In
Kim Yong Ji memerankan Myung Na Ri / Myung Seung Ah
Kim Go Eun memerankan Luna
Lee Hong Nae memerankan Seok Ho Pil
Sojin memerankan Jo Hae In
Kang Hong Suk memerankan Michael Jang
Jeon Moo Song memerankan Lee Jong In
Hwang Young Hee memerankan Min Hwa Yeon
Heo Dong Won memerankan Detective Sim
Ahn Si Ha memerankan Kim Hee Joo
Song Sang Eun memerankan Kyeong Ran
Choi Woo Sung memerankan Kim Ki Won
Sinopsis Drama The King: Eternal Monarch Episode 1-Tamat
Sinopsis The King Lee Min Ho Episode 1 *belum tersedia
Sinopsis The King Lee Min Ho Episode 2
Sinopsis The King Lee Min Ho Episode 3
Sinopsis The King Lee Min Ho Episode 4
Sinopsis The King Lee Min Ho Episode 5
Sinopsis The King Lee Min Ho Episode 6
Sinopsis The King Lee Min Ho Episode 7
Sinopsis The King Lee Min Ho Episode 8
Sinopsis The King Lee Min Ho Episode 9
Sinopsis The King Lee Min Ho Episode 10
Sinopsis The King Lee Min Ho Episode 11
Sinopsis The King Lee Min Ho Episode 12
Sinopsis The King Lee Min Ho Episode 13
Sinopsis The King Lee Min Ho Episode 14
Sinopsis The King Lee Min Ho Episode 15
Sinopsis The King Lee Min Ho Episode 16
source image: SBS