Review Sinopsis The Tale of Nokdu – Satu lagi serial drama korea bertema romantis komedi yang dirilis diakhir tahun 2019. Serial yang ceritanya diadaptasi dari webcomic "Nokdujeon" karya Hye Jin dan populer melalui comic.naver.com ini rencananya tayang perdana pada 30 september 2019.
Drakor yang mengudara sebanyak 32 episode ini hadir untuk menggantikan slot serial sebelumnya yang ditempati serial "I Wanna Hear Young Song" yang biasanya ditayangkan setiap hari Senin dan selasa, jam 22:00 waktu korea selatan.
Sedangkan untuk pembacaan naskah The Tale of Nokdu, sudah berlangsung pada bulan Juni 2019 di Stasiun Penyiaran Annex KBS yang ada di Yeouido, Korea Selatan. Lalu bagaimana kisah cerita drama korea ini? Yuk simak selengkapnya dibawah ini.
Detail Drama
Judul Drama : 조선로코 녹두전 / The Tale of Nokdu
Judul Lainnya : Mung Bean Chronicles / The Joseon Romantic Comedy: Tale of Nok-Du
Tema / Genre: Historical, Romance, Comedy
Jumlah Episode : 32 eps
Channel Penayangan : KBS2
Jadwal tayang : 30 Sep 2019 sampai 19 November 2019
Tayang setiap hari Senin dan Selasa, jam 22:00 (2 episode per hari)
Sinopsis Singkat The Tale of Nokdu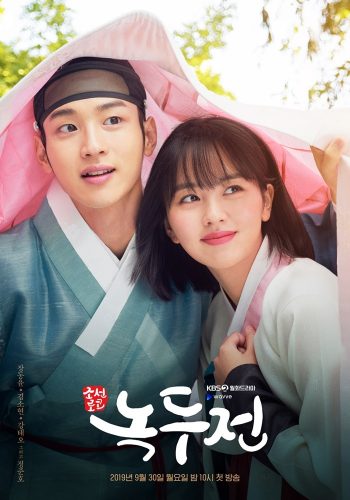 Cerita drama korea The Tale of Nokdu diadaptasi dari sebuah webcomic yang dipublikasikan melalui comic.naver.com dan dipublikasikan pada 16 Desember 2014 hingga 31 Juli 2018 dengan penulis aslinya bernama Hye Jin.
Secara garis besar, latar belakang cerita yang diambil berasal dari dinasti Joseon dan menceritakan seorang pria yang menyamar sebagai wanita agar bisa memasuki desa khusus wanita yang misterius.
Jeon Nok Du (diperankan oleh Jang Dong Yoon) merupakan putra keluarga bangsawan. Dia menolak untuk menikahi seorang gadis muda atas perjodohan keluarganya. Demi menghindari pernikahan yang sudah ditetapkan, Nok Du memutuskan untuk melarikan diri dari rumah.
baca: 43 Daftar Drama Korea Komedi Romantis Terbaru 2017 Terbaik Rating Tinggi Terpopuler
Nokdu pun menyamar menjadi seorang wanita janda paruh baya dan pergi ke desa janda. Di desa itu, Nok Du bertemu dengan Dong Dong Ju (diperankan oleh Kim So Hyun) yang saat itu sedang magang untuk menjadi seorang gisaeng. Dong Ju pun sebenarnya tak mau menjadi gisaeng, namun ia tak punya pilihan lagi.
Secara kebetulan, Dong Ju mengetahui jika Nok Du bukanlah seorang wanita. Ia juga tahu apa alasan Dok Du bersembunyi di desa janda.
Hingga akhirnya Jun Nok Du menyelamatkan Dong Dong Ju dari situasi berbahaya. Dong Ju pun membuat drama dimana ia harus berpura-pura menjadi putri angkat Nok Du dan memutuskan untuk tinggal di desa janda selama 1 tahun.
Trailer / Teaser / Preview
Pemain Drama The Tale of Nokdu
baca: 5 Drama Korea Saeguk Kerajaan Romantis Terbaik Paling Rekomended
Jang Dong Yoon memerankan Jun Nok Du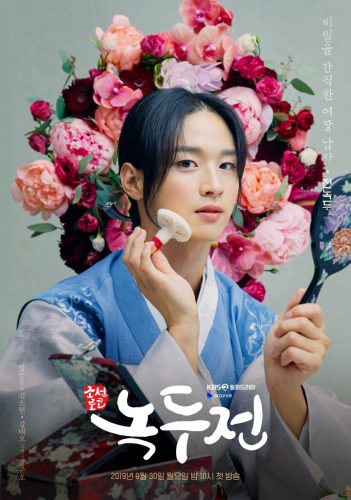 Jeon Nok Du merupakan anak dari keluarga chaebol. Ia berparas tampan, cerdas dan atletis. Karena sudah cukup umur, ia dijodohkan oleh keluarganya dengan wanita pilihan keluarga. Ia pun kabur ke desa janda dan berpura-pura sebagai wanita paruh baya.
Kim So Hyun memerankan Dong Dong Joo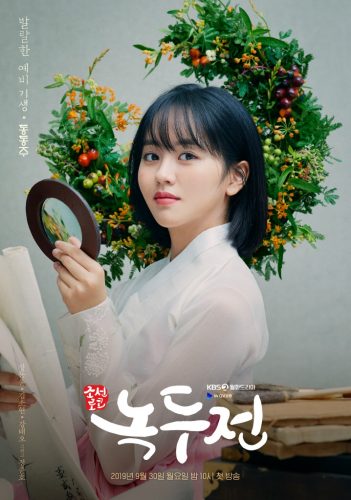 Dong Dong Ju adalah calon kisaeng yang pemarah dan canggung. Ia tak pernah memiliki kemampuan dalam seni pertunjukan, akan tetapi ia cukup kreatif dengan memanfaatkan alat-alat disekitarnya.
Kang Tae Oh memerankan Cha Yul Moo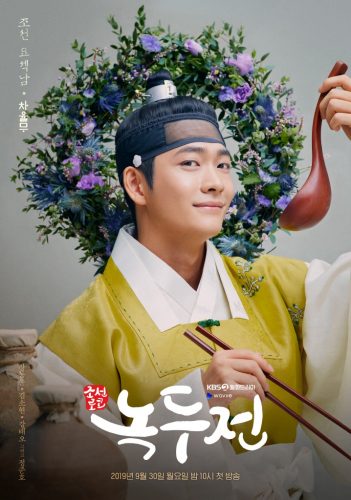 Seorang lelaki yang dikenal karena bakatnya memasak. Dia memiliki kenangan masa kecil dengan Dong Ju.
Pemeran Pendukung
Song Gun Hee memerankan Jun Hwang Tae
Jo Soo Hyang memerankan Kim Ssook
Jung Joon Ho memerankan King Gwanghae
Park Min Jung memerankan Queen Inmok
Lee Seung Joon memerankan Jung Yoon Jeo
Kim Tae Woo memerankan Heo Yoon
Ko Gun Han memerankan Yeon Geun
Yeon Woo memerankan Mae Hwa Soo
Yoon Yoo Sun memerankan Chun Hae Soo
Lee Moon Sik memerankan Hwang Jang Koon
Lee Joo Bin memerankan Mae Hwa Soo
Yang So Min memerankan Ahn Jeong Sook
Song Chae Yoon memerankan Min Do Rae
Han Ga Rim memerankan Noh Yeon Hoon
Park Da Yeon memerankan Aengdoo
Yoon Sa Bong memerankan Kang Soon Nyeo
Hwang Mi Young memerankan Park Bok Nyeo
Yoon Geumseona memerankan Lee Mal Nyeon
Hwang In Yeop memerankan Park Dan Ho
Sinopsis The Tale of Nokdu Episode 1-Tamat
TAMAT