Drama Korea Bossam: Steal the Fate menjadi salah satu serial drama korea terbaru 2021 yang tayang perdana pada tanggal 1 Mei 2021. Drakor ini ditayangkan oleh channel TV MBN setiap hari Sabtu dan Minggu, jam 21:40 waktu KST sebanyak 20 episode dan dijadwalkan habis tayang pada 4 Juli 2021.
Melalui drama kerajaan ini, Kwon Yuri atau Yuri SNSD melakukan comebacknya setelah beberapa vakum dari aktifitasnya. Kali ini, Yuri akan disandingkan dengan aktor Jung Il Woo yang sebelumnya bermain dalam serial drama komedi romantis "Sweet Munchies". Sobat wekepo penasaran dengan kisah cerita drama ini? Berikut sinopsis lengkapnya.
| | |
| --- | --- |
| Judul Drama | Bossam: Steal the Fate |
| Genre / Tema | Historical, Romantis |
| Jumlah Episode | 20 episode |
| Channel | MBN |
| Rilis | 1 Mei 2021 sampai 4 Juli 2021 |
| Tayang Setiap Hari | Sabtu dan Minggu, jam 21:40 waktu KST |
| Sutradara | Kwon Suk Jang |
| Penulis | Kim Ji Soo, Park Chul |
Sinopsis Singkat Drama Bossam: Steal the Fate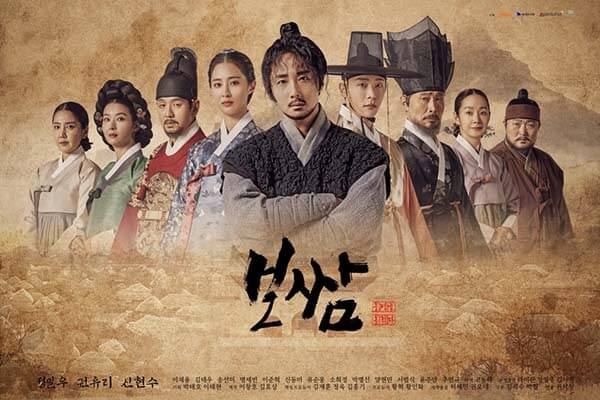 Alur cerita drama Bossam: Steal the Fate ini berfokus pada Ba Woo (Jung Il Woo), seorang pria payah yang kerap melakukan berbagai kegiatan ilegal, seperti berjudi, mencuri, berkelahi serta bossam untuk mendapatkan uang dan bertahan hidup. Biasanya Jung Il Woo melakukan Bosaam pada janda yang tak mau menikah lagi.
"Bossam" sendiri berarti sebuah prosedur pernikahan kembali adat yang terjadi selama periode Joseon. Pada saat itu, seorang janda tidak bisa menikah lagi. Seorang pria lajang atau duda akan menculik janda itu dan jika ingin menikahinya. Beberapa penculikan telah disepakati sebelumnya dan yang lainnya dilakukan dengan paksa.
Saat usianya masih muda, Ba Woo dijebak dalam sebuah konspirasi. Ia pun harus harus hidup menyembunyikan identitas dirinya dan jadi orang miskin sejak kasus tersebut.
Namun dalam kegiatan Bossam-nya kali ini, Ba Woo malah keliru menculik Putri Soo Kyung (Kwon Yuri), seorang putri kerajaan Pangeran Gwanghae sekaligus menantu dari musuh bebuyutan Ba Woo yang bernama Lee Yi Cheom (Lee Jang Yong).
Akan tetapi, demi kesepakatan politik yang rahasia, Soo Kyung akhirnya menikah dengan saudara pria yang ia cintai. Malangnya, suami barunya itu meninggal dunia tepat dihari pernikahannya. Soo Kyung pun akhirnya menjadi seorang janda.
Pemain Drama Bossam: Steal the Fate
1# Jung Il Woo memerankan tokoh Ba Woo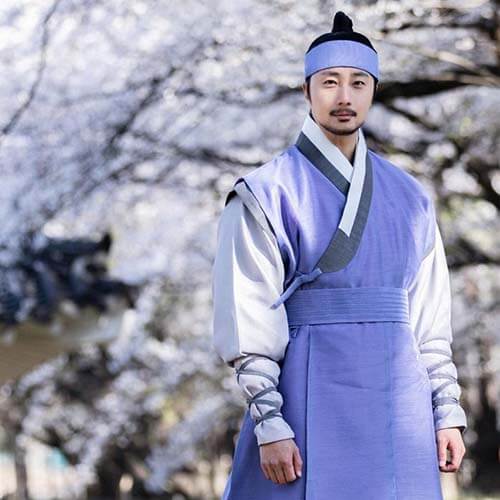 2# Kwon Yoo Ri memerankan tokoh Putri Soo Kyung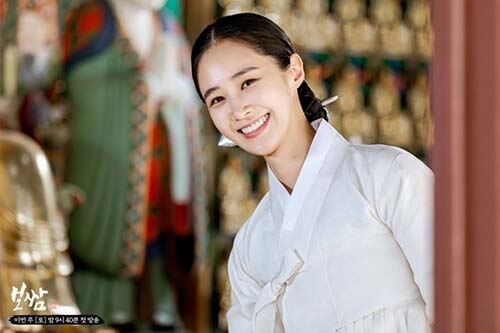 3# Shin Hyun Soo memerankan tokoh Lee Dae Yup
Pemeran Pendukung
Lee Jae Yong memerankan tokoh Lee Yi Chum (Ayah Dae Yup)
Kim Tae Woo memerankan tokoh Pangeran Gwanghaegun
Song Sun Mi memerankan tokoh Kim Kae Si (seorang wanita pengadilan)
Myung Se Bin memerankan tokoh Hae In Dang of Lee Clan (saudara perempuan Lee Yi Chum)
Lee Joon Hyuk memerankan tokoh Choon Bae
Shin Dong Mi memerankan tokoh Court Lady Jo
So Hee Jung memerankan tokoh Royal Consort So Eui (Ibu Soo Kyung)
Yang Hyun Min memerankan tokoh Kim Ja Jum
Go Dong Ha (고동하) memerankan tokoh Cha Dol
Seo Bum Shik memerankan tokoh royal guard
Park Myung Shin memerankan tokoh Madam Kim
Choi Yun Kyu (추연규) memerankan tokoh Won Yup
Kim Joo Young (김주영) memerankan tokoh Yeon Ok
Yoon Joo Man memerankan tokoh Tae Chul
Sinopsis Drama Bossam: Steal the Fate
baca: Review Sinopsis Blue Spring From A Distance Episode 1-Tamat
Sinopsis Bossam: Steal the Fate Episode 1 | Sinopsis
Sinopsis Bossam: Steal the Fate Episode 2 | Sinopsis
Sinopsis Bossam: Steal the Fate Episode 3 | Sinopsis
Sinopsis Bossam: Steal the Fate Episode 4 | Sinopsis
Sinopsis Bossam: Steal the Fate Episode 5 | Sinopsis
Sinopsis Bossam: Steal the Fate Episode 6 | Sinopsis
Sinopsis Bossam: Steal the Fate Episode 7 | Sinopsis
Sinopsis Bossam: Steal the Fate Episode 8 | Sinopsis
Sinopsis Bossam: Steal the Fate Episode 9 | Sinopsis
Sinopsis Bossam: Steal the Fate Episode 10 | Sinopsis
Sinopsis Bossam: Steal the Fate Episode 11 | Sinopsis
Sinopsis Bossam: Steal the Fate Episode 12 | Sinopsis
Sinopsis Bossam: Steal the Fate Episode 13 | Sinopsis
Sinopsis Bossam: Steal the Fate Episode 14 | Sinopsis
Sinopsis Bossam: Steal the Fate Episode 15 | Sinopsis
Sinopsis Bossam: Steal the Fate Episode 16 | Sinopsis
Sinopsis Bossam: Steal the Fate Episode 17 | Sinopsis
Sinopsis Bossam: Steal the Fate Episode 18 | Sinopsis
Sinopsis Bossam: Steal the Fate Episode 19 | Sinopsis
Sinopsis Bossam: Steal the Fate Episode 20 | Sinopsis