Kebanyakan dari drama korea, pasti ada adegan ciumannya. Dalama drama Ruler of the Mask itu sendiri, pemeran utama pria Yoo Seung Ho diharuskan melakukan adegan ciuman dengan aktris muda Kim So Hyun. Adegan itupun sukses menjadi bahan perbincangan publik di negara asalnya Korea Selatan.
Hal ini karena, lawan main Yoo Seung Ho adalag Kim So Hyun yang masih berusia 19 tahun. Meski adegan ciuman bukan kali pertama untuk Kim So Hyun, tapi publik melihat adegan ini dengan sangat nyata dan terkesan sedikit erotis. Terkait hal itu, Yoo Seung Ho mengaku bahwa adegan ciuman yang ia lakukan tidaklah seperti yang publik bayangkan.
"Sutradara memintaku menarik pinggangnya agar adegan itu terlihat bagus. Banyak sekali orang yang bertanya apakah itu adegan ciuman sebenarnya. Padahal kami tidak benar-benar berciuman. Kami hanya menempelkan bibir kami, tetapi aku pikir pengambilan anglenya bagus, jadi ciuman kami terlihat nyata," jelasnya dilansir dari Koreaboo, Kamis (20/7/2017).
Sementara itu, ketika ditanya soal chemistry yang mereka dapatkan saat memerankan drama ini bakal menjadi nyata, maka Yoo Seung Ho dengan cepat menjawab "ini akan merasa seperti kriminal".
"Jika aku memang benar memacarinya seperti di drama, aku merasa seperti seorang penjahat," lanjutnya Seung Ho.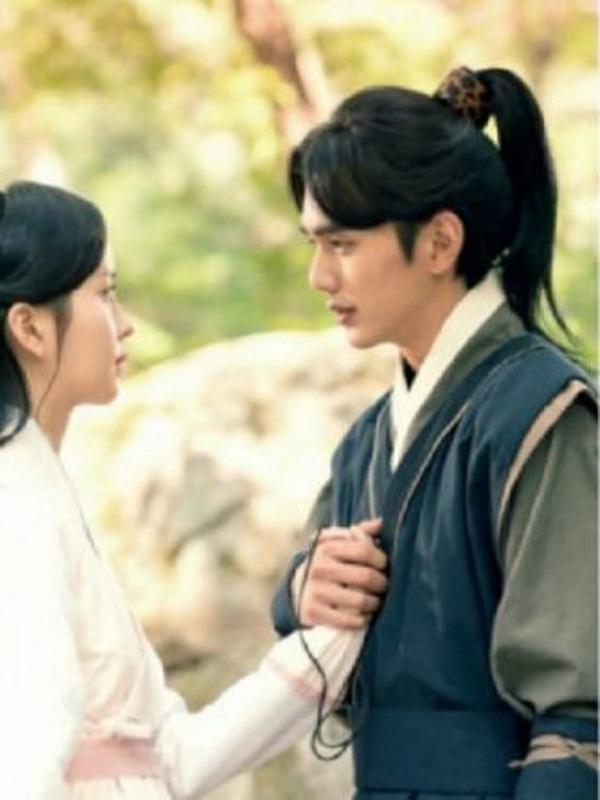 Drama Ruler Master of the Mask sendiri bercerita tentang seorang putra mahkota Lee Sun (diperankan oleh Yoo Seung Ho) yang berharap untuk bisa menghentikan korupsi yang terjadi di kerajaan. Ia berusaha untuk menyembunyikan identitasnya, Lee Sun kemudian bertemu dengan seorang warga biasa yang digambarkan mirip dengan dirinya.
Baca juga: Running Man Bakal Kunjungi 1 Wanaha Berbahaya di Indonesia
Lalu Lee Sun mengajak untuk bertukar posisi agar dia bisa menyelidiki korupsi yang sedang terjadi. Rupanya mereka kemudian bertemu dengan wanita cantik (Kim So Hyun), kisah cinta segitiga pun akhirnya terjadi.