Blue Butler & Black Exorcist – Masih ingatkah pada dua anime yang tayang pada tahun 2012 dan 2013 ini? Kuroshitsuji (Black Butler) dan Ao no Exorcist (Blue Exorcist) kali ini akan mengobati rasa rindu para otaku dengan keanehan yang tidak biasa terjadi dalam dunia anime dengan pertukaran kostum kedua anime.
Di Jepang, tradisi Hatsuyume (first dream) membuat orang-orang menafsirkan mimpi pertama mereka pada tahun baru untuk mengetahui keadaan atau nasib mereka 365 hari kedepan. Karena menghabiskan malam pada 31 Desember adalah termasuk bagian dari tradisi seperti Hatsumoude (kuil pertama / kunjungan candi) dan Hatsuhinode (senja pertama) banyak masyarakat tradisional Jepang yang mengalami mimpi ini pada malam 1 Januari. Mereka bermimpi tentang Gunung Fuji, burung elang, bahkan tanaman.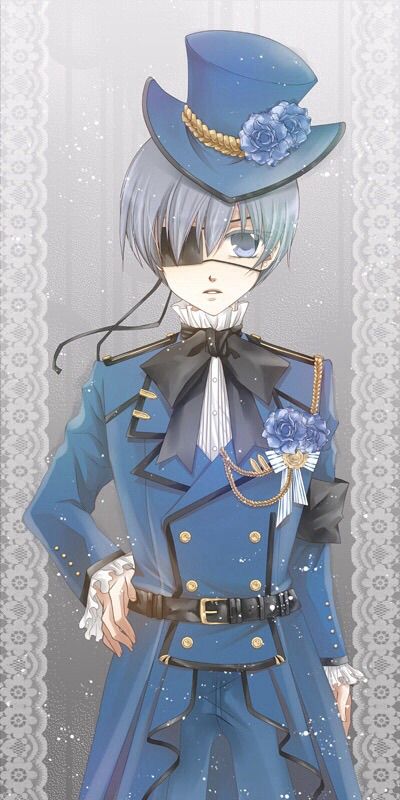 Meskipun mereka tidak bermimpi tentang gunung tertinggi di Jepang, burung elang, ataupun buah keberuntungan, Kuro dari Blue Exorcist dan Ciel dari Black Butler membagi mimpi mereka pada tanggal 1 Januari seperti tradisi masyarakat Jepang di atas. Masuk akal apabila kedua karakter dari anime yang berbeda ini mengalami mimpi yang saling berkaitan. Nama Kuro memiliki arti "hitam" dalam bahasa Jepang, dan nama Ciel berkaitan dengan warna biru karena memiliki arti "langit" dalam bahasa Prancis. Kedua karakter ini dikisahkan bermimpi tentang anime dengan warna mereka dalam judul (Blue Butler / Black Exorcist).
Dalam mimpi Kuro pada tahun baru, Rin sebagai tokoh utama anime Blue Exorcist ini memakai pakaian Sebastian dalam anime Black Butler. Sedangkan saudara kembar Rin yaitu Yukio memakai pakaian Grell dalam Black Butler.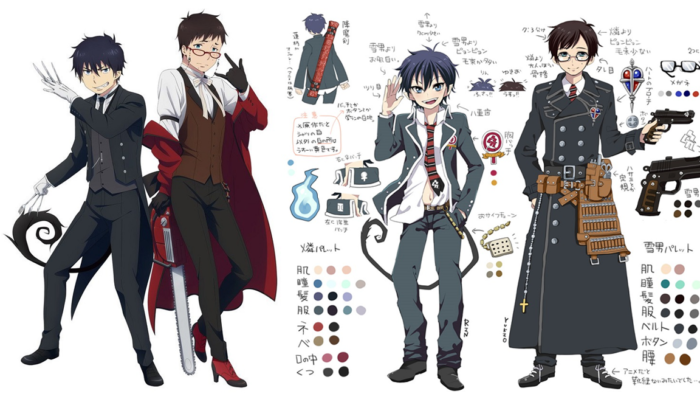 Pikiran bawah sadar Ciel memakaikan Sebastian dalam pakain Rin, dan Grim Reaper Grell mengenakan pakaian tradisional milik Yukio.
Tidak mengherankan apabila karakter-karakter disini secara kebetulan bermimpi tentang suatu hal yang mengagumkan, sebenarnya hal ini disebabkan karena dua perusahaan yang memproduksi kedua anime tersebut berkolaborasi untuk mempromosikan anime yang akan datang. Website resmi untuk Blue Exorcist: Kyoto Saga televisi anime dan Kuroshitsuji: Book of the Atlantic menyatakan akan meluncurkan kolaborasi mereka pada hari Minggu. Situs ini menampilkan gambar crossover dan rekaman suara asli untuk masing-masing empat karakter cosplaying.
Gambar promosi untuk kampanye black-blue ini tampil di Metro Shinjuku Station's Metro Promenade pada hari Senin kemarin dan akan tetap bertahan hingga hari Minggu, 8 Januari 2017.
Blue Exorcist: Tokyo Saga akan tayang perdana di televisi Jepang pada hari Jumat, dan Kuroshitsuji: Book of the Atlantic akan tayang di bioskop Jepang pada tanggal 31 Januari 2017. Berikut adalah pakaian yang biasa mereka kenakan dalam anime mereka sendiri dan gambar promosi anime yang akan tayang.
| | |
| --- | --- |
| | |
| Blue Exorcist: Tokyo Saga | Kuroshitsuji : Book of the Atlantic |