Drama Korea Romance Is a Bonus Book atau drama yang sebelumnya menggunakan judul "Romance Is a Supplement" kini tayang di channel TVN untuk menemani sobat semuanya. Drakor Romance Is a Bonus Book ini merupakan serial yang mengusung tema romance / romantis komedi. Drama yang hanya tayang di akhir pekan ini bakal menghadirkan aktor papan atas KorSel Lee Jong Suk yang beradu akting dengan Lee Na Young, aktris cantik istri dari aktor Woo Bin yang akhirnya come back setelah vakum selama sembilan tahun.
Jadwal tayang serial Romance Is a Bonus Book ini sendiri adalah untuk mengantikan serial sebelumnya yang tak kalah populer, yakni drama Memories of The Alhambra yang sebelumnya dibintangi oleh aktris Park Shin Hye bersama rekannya Hyun Bin.
Sinopsis singkat Romance Is a Bonus Book ini akan bercerita tentang kisah seorang kepala editor termuda yang kemudian bertemu dengan wanita berbakat namun sedang bingung mencari pekerjaan. Untuk setting ceritanya sendiri, drakor komedi romantis ini akan menggunakan setting perusahaan publishing.
Judul Drama : 로맨스는 별책부록 / Romance Is a Bonus Book
Judul Lainnya : Romance Is a Supplement / How To Publish Love
Tema / Genre: Romance, Comedy
Jumlah Episode : 16 (To Be Confirmed)
Channel TV: tvN
Jadwal Tayang : 26 Januari 2019 sampai 17 Maret 2019
Tayang setiap hari Sabtu dan Minggu, jam 21:00 KST
Sinopsis Drama Romance Is a Bonus Book
Drama Romance Is a Bonus Book ini bakal bercerita tentang seorang penulis jenius yang kemudian ia diangkat menjadi kepala editor termuda di sebuah perusahaan publishing, pemuda itu bernama Cha Eun Ho (diperankan oleh Lee Jong Suk). Cha Eun sebenarnya adalah sosok yang sangat dingin, meski begitu penampilannya yang cakep dan hangat membuatnya mampu mencuri perhatian semua orang yang ada disekelilingnya.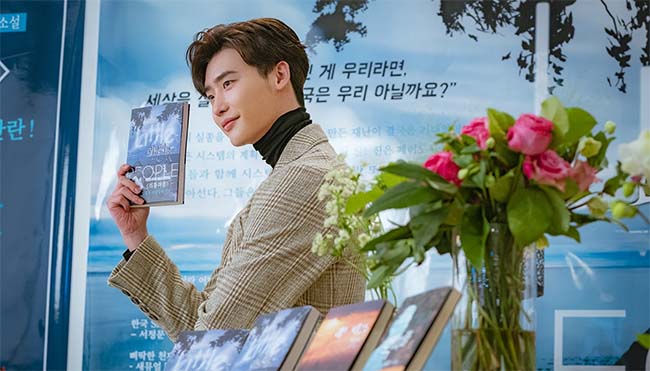 Suatu ketika, Cha Eun Ho bertemu dengan Kang Dan Yi (diperankan oleh Lee Na Young). Dan Yi adalah sosok wanita yang sudah ia kenal dimasa lalu, karena ia jugalah yang membuat Cha Eun memilih untuk menjadi seorang penulis. Dan Yi sendiri dahulunya berprofesi sebagai copywriter populer, namun karena kebangkrutan yang dialaminya ia sekarang menganggur. Sekarang ini Kang Dan Yi berumur 37 tahun dan sudah bercerai selama satu tahun dan dikaruniai seorang anak.
Kang Yi sekarang tak memiliki rumah, suami, uang bahkan kehilangan masa mudanya dan harus mencari pekerjaan. Kini ia pun mulai melamar pekerjaan dengan membawa ijazah SMA, meski hakikatnya ia memiliki banyak pengalaman. Namun disisi lain, kemampuannya yang luar biasa menghilang setelah ia memutuskan untuk menikah.
Saat itu Kang Yi mencoba untuk melamar pekerjaan diamana Cha Eun Ho bekerja. Cha Eun Ho yang saat itu sudah menjadi kepala editor tentu sangat terkejut saat bertemu dengannya. "Seorang lulusan dari Universitas ternama, kenapa ia berpura-pura hanya seorang lulusan SMA? Apakah ia sudah bercerai?" itulah perasaan penasaran yang dirasakan Eun Ho.
Dan mulai dari sinilah, alur cerita Romance Is a Bonus Book dimulai. Eun Ho sering kali merasa cemburu saat ada pria lain di perusahaanya yang mencoba mendekati Kang Dan Yi. Disisi lain, Dan Yi kini kembali merasakan cinta setelah sekian lama mati karena perceraiannya. Nah gimana dengan kelanjutan cerita drama Romance Is a Bonus Book ini? yuk simak selengkapnya dibawah ini.
Pemain Pemeran Drama Romance Is a Bonus Book
Lee Jong Suk memerankan tokoh Cha Eun Ho
Lee Na Young memerankan tokoh Kang Dan Yi
Jung Yoo Jin memerankan tokoh Song Hae Rin
Wi Ha Joon memerankan tokoh Ji Seo Joon
Kim Tae Woo memerankan tokoh Kim Jae Min
Kim Yoo Mi memerankan tokoh Ko Yoo Sun
Jo Han Chul memerankan tokoh Bong Ji Hong
Kim Sun Young memerankan tokoh Seo Young Ah
Kang Ki Doong memerankan tokoh Park Hoon
Park Gyu Young memerankan tokoh Oh Ji Yool
Lee Kwang Hoon memerankan tokoh Lee Seung Jin
Choi Seung Yoon memerankan tokoh Bae Gwang Soo
Lee Ha Eun memerankan tokoh Chae Song Yi
Oh Ui Shik memerankan tokoh Hong Dong Min (mantan suami Dan Yi)
Lee Ji Won memerankan tokoh Hong Jae Hee (anak Dan Yi)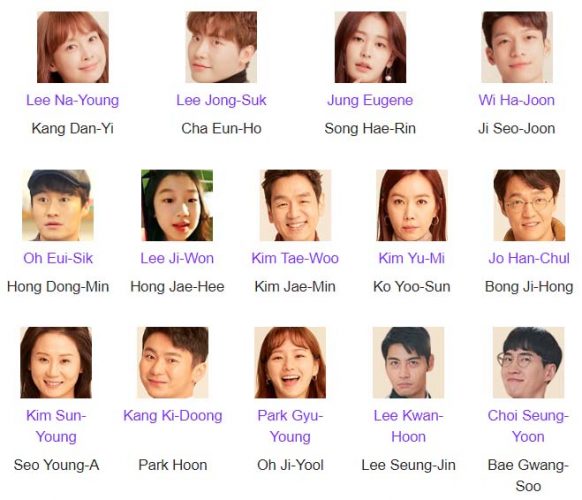 Trailer / Teaser
Sinopsis Romance Is a Bonus Book Episode 1 – Tamat Drama Lee Jong Suk
baca juga: 1001 Judul Drama Korea Terbaru 2019 All Tema, Genre Tayang Januari – Desember
== TAMAT ==