Sinopsis Memories of the Alhambra. Drama korea yang dibintangi oleh aktris dan aktor rupawan tentu saja sangat dinanti dan diminati. Tak terkecuali di negara asalnya, Indonesia juga sangat menanti-nanti drakor apalagi yang pemainnya populer nan rupawan. Selain pemainnya, tentu alur cerita dan sinopsisnya juga harus menarik dan membuat orang penasaran agar tetap lanjut menontonnya sampai habis episode.
Drama Memories of the Alhambra adalah drakor yang ditayangkan oleh channel TVN yang menggaet Park Shin Hye sebagai pemain utama wanita dan aktor Hyun Bin sebagai lawan mainnya. Cerita Memories of the Alhambra sendiri tentu cukup unik dan berbeda dengan drakor-drakor lainnya, karena selain menjual kisah romantis, didalamnya juga terdapat adegan misteri, komedi dan laga seperti di dalam game action populer seperti "PUBG atau Mobile Legends".
Di negara asalnya sendiri, drama bertema fantasi action ini sangat populer dan mampu menghasilkan rating tinggi. Hasil yang fantastis ini tentu saja tak lepas dari pengaang ceritanya yakni Song Jae Jung yang sebelumnya juga menulis cerita untuk drama "W – Two Worlds" yang ditayangkan oleh MBC di tahun 2016 dan dibintangi oleh Lee Jong Suk dan Han Hyo Joo.
Sinopsis singkat Memories of the Alhambra ini akan melibatkan seorang pencipta game action yang dikejar-kejar oleh sosok misterius. Programmer (pencipta game) itu akhirnya menghubungi seorang CEO dari perusahaan IT untuk menjual game tersebut. Saat mereka berjanji dan bertemu disuatu tempat, sang programmer tak kunjung datang dan menghilang secara misterius.
Judul Drama : 알함브라 궁전의 추억 / Memories of the Alhambra
Tema / Genre: Fantasy, Romance, Mystery, Action
Jumlah Episodes: 16
Channel TV : tvN
Jadwal Tayang : 1 Desember 2018 sampai 20 Januari 2019
Tayang setiap Sabtu dan Minggu, jam 21:00
Sinopsis Memories of the Alhambra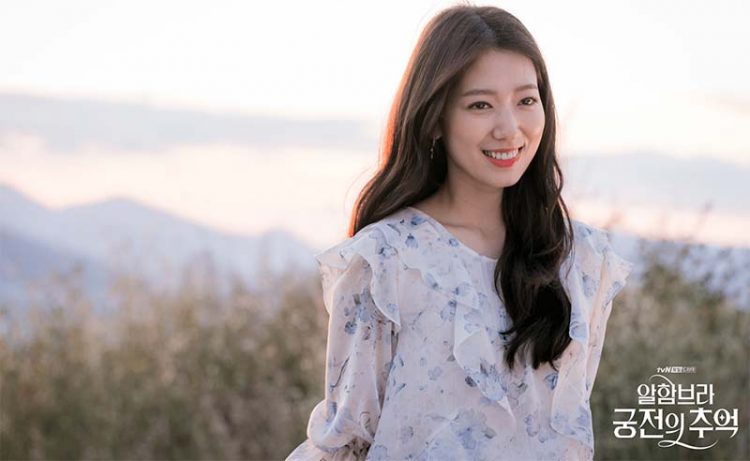 Yoo Jin-Woo (diperankan oleh Hyun Bin) merupakan CEO perusahaan IT. Ia memiliki kepekaan yang baik dalam pekerjaannya, ia juga memiliki jiwa petualang dan keinginan untuk menang.
Diepisode pertama, suatu hari saat Jin-Woo menghadiri pameran di Spanyol, ia mendapat sebuah email dan telepon misterius yang berasal dari Barcelona. Penelpon itu bernama Jung Se-Joo (diperankan oleh Chanyeol) seorang pencipta game dan ingin segera bertemu dengannya di Granada tepatnya di Hostel Bonita. Se-Joo saat itu sangat cemas dan terburu-buru dan seakan sedang dikejar seseorang. Se-Joo pun lari ketakutan hingga akhirnya ia berhasil menaiki kereta, namun setelah itu ia menghilang dengan meninggalkan tasnya dikereta.
Jin-Woo yang penasaran dengan telepon dan email Se-Joo langsung pergi ke Granada dan menginap di sebuah Hoster tua 6 lantai tanpa lift. Asrama itu ternyata dikelola oleh kakak Se-Joo bernama Jung Hee-Joo. Disana Jin-Woo tak menemukan Se Joo, keluarganya bahkan tak tahu dimana keberadaannya. Dan mulai dari sinilah perjalanan game online milik Se-Joo pun dimulai.
Gimanakah kelanjutan cerita Memories of the Alhambra? Langsung simak saja kisah selengkapnya dalam sinopsis dibawah ini.
baca: Review Sinopsis Romantic Doctor, Teacher Kim Episode 1-21 Tamat (Season 1)
Pemain Pemeran Memories of the Alhambra
Hyun Bin as Yoo Jin Woo
Park Shin Hye as Jung Hee Joo
Park Hoon as Cha Hyung Seok
Kim Yong Rim as Oh Young Shim (nenek Hee Joo)
Chanyeol as Jung Se Joo (Adik laki-laki Hee Joo)
Kim Joon Eui as Se Joo Kecil
Lee Re as Jung Min Joo
Park Chae Hee as Min Joo
Lee Hak Joo as Kim Sang Bum
Lee Shi Won as Lee Soo Jin
Kim Eui Sung as Cha Byung Joon
Ryu Abel as Lee Soo Kyung
Lee Seung Joon as Park Sun Ho
Min Jin Woong as Seo Jung Hoon (Sekertaris Jin Woo)
Jo Hyun Chul as Choi Yang Joo (Head of R&D Center Research Team)
Sinopsis Memories of the Alhambra Episode 1 – Tamat [ Park Shin Hye & Hyun Bin ]
== TAMAT ==