Sinopsis Drama Forest merupakan serial drama korea terbaru 2020 yang tayang perdana pada 29 Januari 2020. Serial yang ditayangkan sebanyak 32 episode ini menggandeng beberapa aktor dan aktris ternama diantaranya Park Hae Jin yang sebelumnya sukses dengan peran Yoo Jung dalam drama "Cheese in the Trap" tahun 2016 lalu. Selain dirinya, ada juga aktris Jo Bo Ra yang pernah membintangi drama "Temperature of Love" dan "My Stranger Hero".
Detail Drama
Judul Drama : 포레스트 / Forest
Judul Sebelumnya : 시크릿 / Secret
Genre / Tema : Crime, Mystery
Jumlah Episode : 32 (To Be Confirmed)
Channel TV : KBS2
Tayang perdana pada 29 Januari 2020 sampai 19 Maret 2020
Ditayangkan setiap haru Rabu dan Kamis, jam 22:00 (2 episode per hari)
Sinopsis Singkat Drama Forest
Serial Forest merupakan drama bertema misteri kejahatan yang ditayangkan perdana pada tanggal 29 Januari 2020 untuk menggantikan serial "Woman of 9.9 Billion" yang sudah habis masa penayangannya. Secara garis besar, alur cerita drakor ini akan bercerita tentang seorang pria yang bercita-cita memiliki lebih dari 5 triliun won dalam aset pribadinya. Disisi lain ada seorang wanita yang bekerja sebagai dokter residen.
Kang San Hyuk (diperankan oleh Park Hae Jin) bekerja sebagai anggota tim penyelamat khusus 119. Parasnya sangat tampan dan memiliki otak yang cerdas. San Hyuk adalah tipe pria yang mau melakukan apa saja demi mencapai tujuannya, yakni mengumpulkan aset pribadi yang totalnya lebih dari 5 trilliun won. Meski terlihat angkuh, namun ia tak pernah mengingat masa kecilnya.
Disisi lain, ada karakter bernama Jung Young Jae (diperankan oleh Jo Bo Ah), seorang dokter residen ahli bedah dari Rumah Sakit Miryung yang sangat antusias dan terampil.
Karena suatu kejadian, kedunya harus bekerjasama memasuki Hutan dimana banyak orang terluka dan membutuhkan pertolongan. Meski awalnya keduanya tak mau, namun mereka juga harus hidup bersama dan mencoba menemukan rahasia tentang kehidupan mereka sendiri dan tentang hutan tersebut.
baca: Sinopsis Drama Romantic Doctor, Teacher Kim (Season 2)
Karakter dan Pemain Drama Forest
Pasti kalian semua penasaran dengan karakter-karakter yang ada pada drama Forest. Nah berikut ini, mimin sudah menyiapkan nama karakter dalam drama sekaligus nama asli dari pemain drama Forest. Penasaran ? Simak daftar berikut yah !
1# Park Hae Jin memerankan Kang Sun Hyuk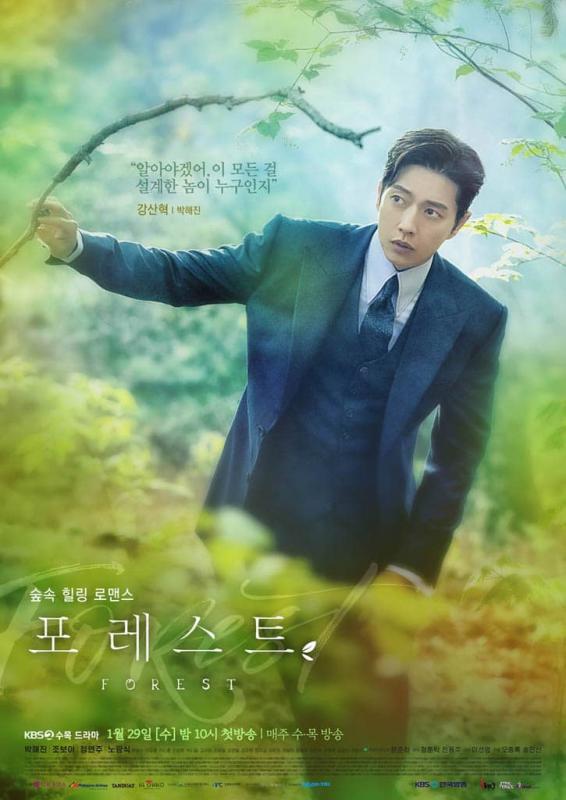 Karakter Kang Sun Hyuk sekarang ini bekerja sebagai tim penyelamat 119. Ia adalah pria romantis dan tampan yang memiliki cita-cita memiliki lebih dari 5 trilliun won dalama aset pribadinya.
2# Jo Bo Ah memerankan Jung Young Jae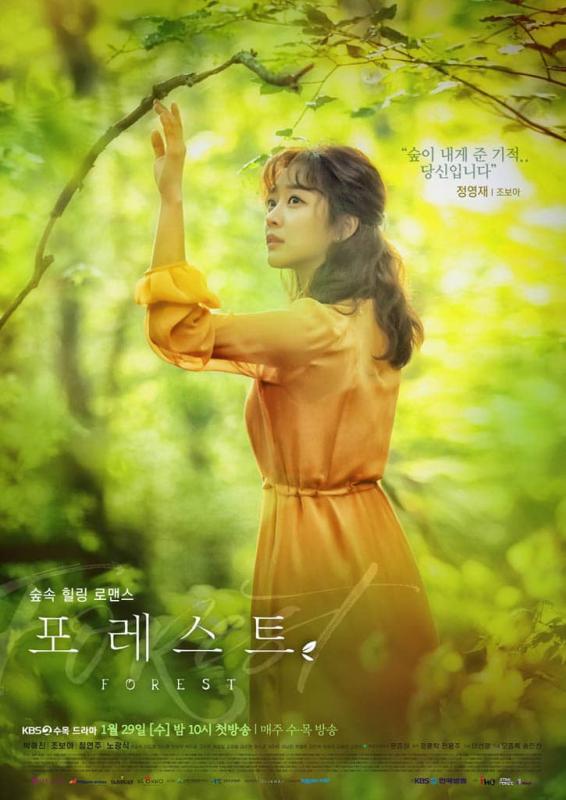 Jung Young Jae adalah seorang dokter residen ahli bedah yang sangat terampil. Ia sangat antusias dengan segala hal dan terlibat dalam bisnis rumit orang lain. Ia juga menderita trauma masa kecil. Sekarang ini ia bekerja di Rumah Sakit Miryung.
3# Jung Yun Joo memerankan Oh Bo Mi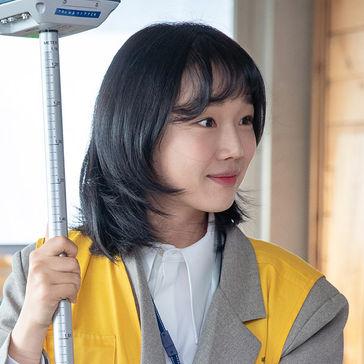 4# Noh Kwang Shik memerankan Choi Chang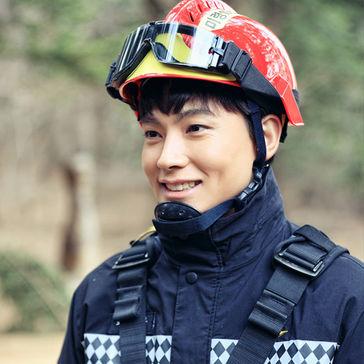 Pemeran Pendukung
Ryu Seung Soo memerankan Bong Dae Yong
Woo Jung Kook memerankan Ki Pil Young
Keum Kwang San (금광산) memerankan Yang Chul Shik
Kim Eun Soo memerankan Kook Soon Tae
Ahn Sang Woo memerankan Park Jin Man
Go Soo Hee memerankan Nurse Kim
Lee Nam Hee memerankan Hospital director
Park Ji Il memerankan Young Jae's father
Lee Do Kyung memerankan Choi Jung Mok
Lee Shi Hoon memerankan Park Hyung Soo
Kim Soo Hyun (김수현) memerankan Chairman Chang
Jung Soo Kyo memerankan Han Ji Yong
Choi Kwang Il memerankan Kwon Joo Han
Kim Young Pil memerankan Jo Kwang Pil
Yoon Bok In
Choi Seung Hoon
Lee Go Eun
Min Joon Hyun
Kwon Ye Eun
Sinopsis Drama Forest Episode 1-32 Tamat
baca: 1001 Drama Korea Terbaru 2019 Terbaik Rating Tinggi dan Paling Rekomended
Sinopsis Drama Episode 1 | *belum tersedia
Sinopsis Drama Episode 2
Sinopsis Drama Episode 3
Sinopsis Drama Episode 4
Sinopsis Drama Episode 5
Sinopsis Drama Episode 6
Sinopsis Drama Episode 7
Sinopsis Drama Episode 8
Sinopsis Drama Episode 9
Sinopsis Drama Episode 10
Sinopsis Drama Episode 11
Sinopsis Drama Episode 12
Rating Drakor Forest
| Date | Ep | TNmS | TNmS | AGB | AGB |
| --- | --- | --- | --- | --- | --- |
| | | Nationwide | Seoul | Nationwide | Seoul |
| 2020-01-29 | 1 | 7.6 | – | 7.1 (13th) | 7.3 (11th) |
| 2020-01-29 | 2 | 8.0 | – | 7.4 (10th) | 7.4 (10th) |
| 2020-01-30 | 3 | – | – | 4.7 | – |
| 2020-01-30 | 4 | – | – | 5.1 (20th) | – |
| 2020-02-05 | 5 | 6.5 | – | 6.2 (17th) | 6.7 (16th) |
| 2020-02-05 | 6 | 6.8 | – | 6.9 (13th) | 7.0 (12th) |
| 2020-02-06 | 7 | – | – | 5.2 | – |
| 2020-02-06 | 8 | – | – | 5.3 (18th) | 5.9 (16th) |
| 2020-02-12 | 9 | 6.2 | – | 6.1 (17th) | 6.1 (18th) |
| 2020-02-12 | 10 | 6.2 | – | 7.4 (13th) | 7.5 (12th) |
| 2020-02-13 | 11 | – | – | 4.8 (20th) | 5.4 (18th) |
| 2020-02-13 | 12 | – | – | 5.2 (18th) | 5.6 (15th) |
| 2020-02-19 | 13 | 6.0 | – | 5.5 (20th) | 6.0 (19th) |
| 2020-02-19 | 14 | 6.6 | – | 6.2 (17th) | 6.5 (16th) |
| 2020-02-20 | 15 | – | – | 4.1 | – |
| 2020-02-20 | 16 | – | – | 4.1 | – |
| 2020-02-26 | 17 | – | – | 5.2 | – |
| 2020-02-26 | 18 | – | – | 5.8 (19th) | – |
| 2020-02-27 | 19 | – | – | 4.3 | – |
| 2020-02-27 | 20 | – | – | 4.9 | – |
| 2020-03-04 | 21 | – | – | 4.8 | – |
| 2020-03-04 | 22 | – | – | 4.5 | – |
| 2020-03-05 | 23 | – | – | 3.5 | – |
| 2020-03-05 | 24 | – | – | 3.6 | – |
| 2020-03-11 | 25 | – | – | 4.2 | – |
| 2020-03-11 | 26 | – | – | 4.7 | – |
| 2020-03-12 | 27 | – | – | 2.6 | – |
| 2020-03-12 | 28 | – | – | 3.1 | – |
| 2020-03-18 | 29 | – | – | 4.3 | – |
| 2020-03-18 | 30 | – | – | 4.2 | – |
| 2020-03-19 | 31 | – | – | 4.3 | – |
| 2020-03-19 | 32 | – | – | 5.3 | – |
*sumber: koreandrama org
Galeri Drama Forest
sources : (1)