Pemain Pemeran dan Sinopsis Drama Angel's Last Mission: Love Episode 1-Tamat. Serial drakor terbaru 2019 bertemakan fantasi dan komedi romantis diantaranya adalah serial One and Only Love atau juga populer dengan judul Angel's Last Mission: Love. Serial ini ditayangkan oleh channel KBS2 untuk menggantikan slot drama "Doctor Prisoner" disetiap hari Rabu dan Kamis jam 22:00 waktu Korea Selatan.
Untuk spoilernya, drama Angel's Last Mission: Love menceritakan tentang manusia dan malaikat yang harus menyelesaikan misi agar ia bisa pergi ke surga. Misinya adalah harus mendapatkan cinta dari seorang wanita yang tak pernah percaya dengan adanya cinta.
Serial drama yang rencananya akan disiarkan sebanyak 32 episode ini dibintangi oleh aktris Shin Hye Sun yang sebelumnya pernah menjadi pemain utama dalam drama "Thirty But Seventeen" tahun 2018 kemarin. Sedangkan untuk lawan mainnya, dihadrikan aktor L atau Kim Myung Soo, main lead dari boyband Infinite. Gimana dengan sinopsis drakornya? Yuk kita simak teaser dan sinopsis selengkapnya dibawah ini.
Judul Drama: Angel's Last Mission: Love (English title) / Dan, Only Love
Judul Romanisasi : Dan, Hanaui Sarang
Judul Hangul: 단, 하나 의 사랑
Tema / Genre: Fantasy, Romance, Comedy
Sutradara : Lee Jung-Sub
Penulis Naskah : Choi Yoon-Kyo
Channel TV : KBS2
Jumlah Episode: 32
Jadwal tayang : 22 Mei – 11 Juli 2019
Tayang setiap hari Rabu & Kamis, jam 22:00
Negara: Korea Selatan
drakor 2019 : Sinopsis Drama Perfume (2019)
Sinopsis Singkat Drama Angel's Last Mission: Love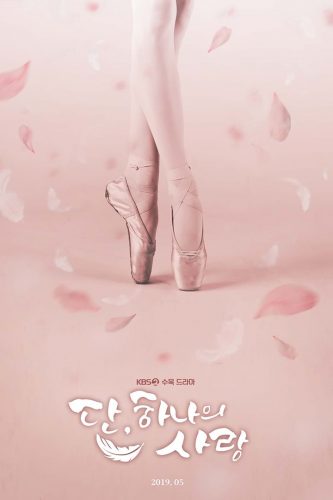 Mengangkat tema fantasi, drama ini akan bercerita tentang manusia dan malaikat cinta. Dan (diperankan oleh L / Kim Myung Soo) adalah malaikat pembuat onar dan sering membuat masalah. Karena masalahnya, ia mendapat hukuman dan dilempar ke bumi. Agar ia bisa kembali ke surga, ia ditugaskan dengan misi untuk menemukan cinta sejati untuk Yeon Seo (diperankan oleh Shin Hye Sun).
Sedangkan Yeon Seo adalah wanita yang tak pernah percaya adalah cinta. Hatinya dingin dan bahkan tak pernah tertarik pada cinta sebelumnya. Ia juga harus mengalami kecelakaan dan menyebabkan dirinya kehilangan penglihatannya.
Namun apakah sang malaikat bisa menemukan cinta untuk Yeon Seo? Disisi lain Yeon Seo secara tak sadar jatuh hati pada Dan.
baca juga: Sinopsis Partners for Justice / Investigation Couple Season 2
Teaser / Trailer
Pemain dan Karakter Utama Drama Angel's Last Mission: Love
baca juga: Nama Asli, Biodata Pemain What's Wrong With Secretary Kim [ 5urprise & 2PM ]
Pemeran Utama
Shin Hye Sun memerankan Lee Yeon Seo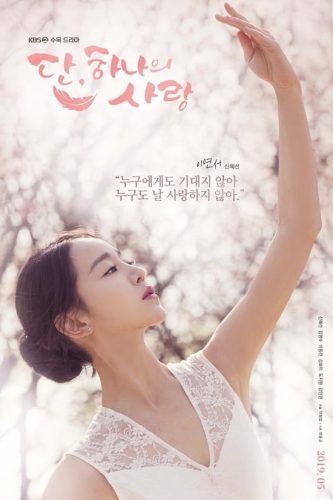 Lee Yeon Seo merupakan wanita dari keluarga chaebol. Ia adalah Ballerina dengan ego dan mimpi yang sangat besar. Meski kaya dan berparas cantik, dirinya tak pernah mempercayai orang dengan mudah dan tak pernah percaya adanya cinta.
Biodata Shin Hye Sun :
Nama: Shin Hye-Sun
Hangul: 신혜선
Lahir: 31 Agustus 1989
Tempat Lahir: Korea Selatan
L memerankan Malaikat Dan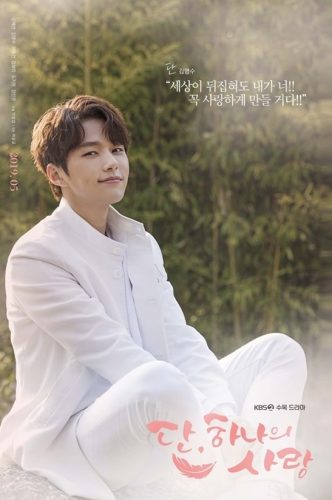 Kim Dan adalah malaikat yang selalu membuat onar di langit. Karena masalahnya, ia dihukum dan dilempar ke bumi. Agar bisa kembali ke Surga, di berikan misi untuk menemukan cinta Yeon Seo.
Biodata L :
Nama Kelahiran: Kim Myung-Soo (김명수)
Korea: 김명수
Nama Panggung: L (엘)
Lahir: 13 Maret 1992
Tempat Lahir: Seoul, Korea Selatan
Lee Dong Gun memerankan Ji Kang Woo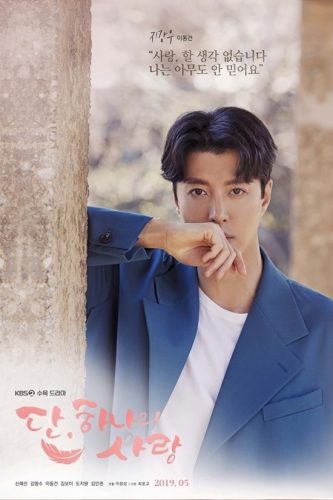 Ji Kang Woo adalah mentor Yeon Seo serta instruktur baletnya. Secara diam-diam, ia memiliki perasaan untuk Yeon Seo.
Biodata Lee Dong Gun :
Nama: Lee Dong-Gun
Nama Inggris: Emmanuel Lee
Hangul: 이동건
Tanggal lahir: 26 Juli 1980
Tempat Lahir: Seoul, Korea Selatan
Tinggi: 183cm
Golongan Darah: A
Keluarga: Jo Yoon-Hee (istri)
Kim Bo Mi memerankan Geum Ni Na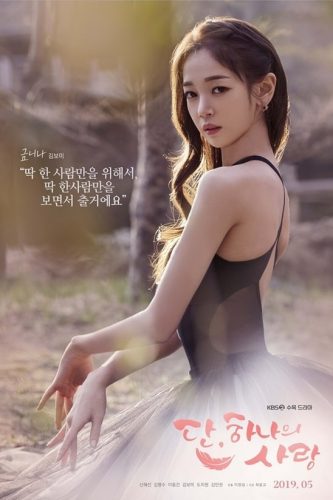 Sepupu Yeon Seo, yang juga seorang balerina.
Biodata Kim Bo Mi :
Nama: Kim Bo-Mi
Hangul: 김보미
Lahir: 15 Mei 1987
Tempat Lahir: Korea Selatan
Tinggi: 162 cm.
Twitter: @bbomi0515
Pemeran Lainnya
baca juga : 1001 Judul Drama Korea Terbaru 2019 All Tema
Do Ji Won memerankan Choi Young Ja
Kim In Kwon memerankan Angel Hoo
Lee Ye Na memerankan Hwang Jung Eun
Woo Hee Jin memerankan Jung Yoo Mi
Kim Seung Wook memerankan Kim Ki Chun
Gil Eun Hye memerankan Geum Ru Na
Lee Hwa Ryong memerankan Park Gwang Il
Lee Je Yun memerankan Ki Joon Soo