Pemain Pemeran Profil Biodata dan Sinopsis Drama Partners for Justice / Investigation Couple Season 2 Episode 1-Tamat. Butuh serial drakor bertema detektif? Di bulan Juni 2019 ini MBC hadir kembali menghibur kalian semua dengan serial berjudul "Investigation Couple Season 2" atau juga populer dengan judul "Partners for Justice Season 2". Seperti nama judulnya, serial ini merupakan bagian ke dua yang bercerita tentang jaksa dan dokter forensik yang memiliki kepribadian buruk.
Perjalanan cerita drama ini masih berlanjut dari Season pertamanya "Investigation Couple" yang ditayangkan pada Mei 2018 lalu. Untungnya tak ada perubahan pada pemain utama dalam serial ini, yakni aktor Jung Jae Young dengan karakternya Baek Bum, dan aktris Jung Yoo Mi yang akan memainkan karakter Eun Sol.
Drama Partners for Justice bisa kalian tonton untuk menemani awal pekan di Channel TV MBC setiap hari Senin dan Selasa jam 21:00 waktu korea Selatan.
Judul Drama : 검법남녀 시즌2 / Investigation Couple (Season 2)
Judul Lainnya : Partners for Justice (Season 2)
Tema / Genre : Mystery, Detective
Jumlah Episode : 32 (To Be Confirmed)
Channel Penayang : MBC
Jadwal Tayang : 2019-June-03 to 2019-July-23
Tayang setiap hari Senin dan Selasa, jam 22:00 (2 episode per hari)
baca yuk : Sinopsis Drama Abyss[Park Bo Young & Ahn Hyo Seop]
Sinopsis Singkat Partners for Justice / Investigation Couple Season 2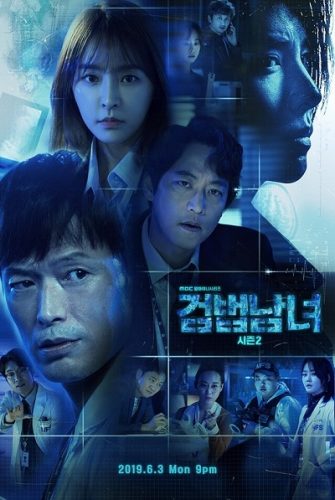 Drama bercerita tentang seorang jaksa yang berhati hangat dengan seorang ilmuwan forensik berkepribadian buruk yang harus bergabung untuk menangkap penjahat.
Seorang dokter forensik bernama Baek Bum (diperankan oleh Jung Jae Young) memiliki keraguan tentang kematian Oh Man Sang. Baek Bum lalu mencoba mengungkap kebenaran apakah Oh Man Sang benar-benar mati atau tidak.
Sementara itu, Eun Sol (diperankan oleh Jung Yoo Mi) sudah berkembang dari jaksa pemula dan masih bekerja dengan Baek Beom. Do Ji Han (diperankan oleh Oh Man Suk) adalah jaksa yang bekerja sama dengan Baek Bum dan Eun Sol.
baca juga: 7 Aktor Artis Korea Tertampan 2017 di Bayar Super Mahal ! Gimana Tahun 2019 ?
Trailer / Teaser
Pemain Pemeran Drama Partners for Justice / Investigation Couple Season 2
Jung Jae Young as Baek Bum
Nama Jung Jae-Young
Hangul: 정재영
Tanggal lahir: 21 November 1970
Tempat Lahir: Korea Selatan
Tinggi: 180cm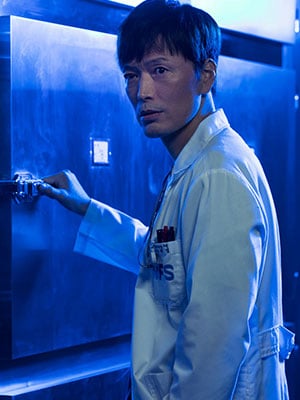 Jung Yoo Mi as Eun Sol
Nama: Jung Yoo-Mi
Hangul: 정유미
Tanggal lahir: 23 Februari 1984
Tempat Lahir: Busan, Korea Selatan
Oh Man Seok as Do Ji Han
Nama: Oh Man-Seok
Hangul: 오만석
Tanggal lahir: 30 Januari 1975
Tempat Lahir: Korea Selatan
Tinggi: 175cm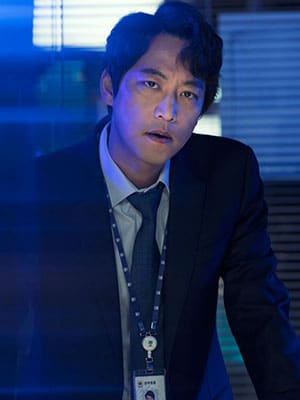 No Min Woo as Jang Cheol
Nama No Min-Woo
Hangul: 노민우
Tanggal lahir: 29 Mei 1986
Tempat Lahir: Korea Selatan
Tinggi: 183 cm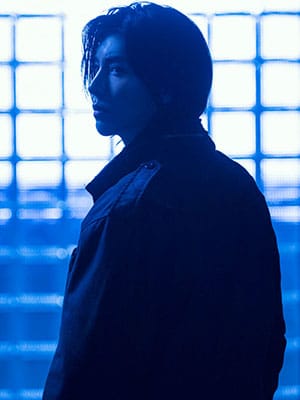 Kang Seung Hyun as Sally Kim
Nama: Kang Seung-Hyun
Hangul: 강승현
Lahir: 22 September 1987
Tempat Lahir: Korea Selatan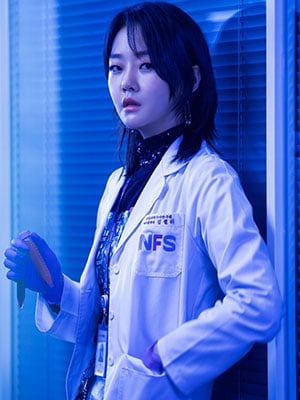 simak juga: 43 Daftar Drama Korea Komedi Romantis Terbaru 2017 Terbaik Rating Tinggi Terpopuler
Pemain Pendukung
Song Young Kyu as Ma Do Nam
Ahn Suk Hwan as Noh Han Shin
Park Joon Gyu as Kang Dong Shik
Park Hee Jin as Chun Mi Ho
Kim Young Woong as Yang Soo Dong
Lee Do Guk as Kal Dae Chul (Chief Public Prosecutor)
Go Kyu Pil as Jung Sung Joo
Noh Susanna as Han Soo Yeon
Joo Jin Mo as Park Joong Ho
Park Eun Suk as Kang Hyun
Sinopsis Investigation Couple Season 2 Episode 1 – Tamat
baca juga : Profil dan Biodata Lee Jong Suk
Cerita Drama Investigation Couple Season 2 Episode 1 | Part 1 – Part 2
Cerita Drama Investigation Couple Season 2 Episode 2 | Part 1 – Part 2
Cerita Drama Investigation Couple Season 2 Episode 3 | Part 1 – Part 2
Cerita Drama Investigation Couple Season 2 Episode 4 | Part 1 – Part 2
Cerita Drama Investigation Couple Season 2 Episode 5 | Part 1 – Part 2
Cerita Drama Investigation Couple Season 2 Episode 6 | Part 1 – Part 2
Cerita Drama Investigation Couple Season 2 Episode 7 | Part 1 – Part 2
Cerita Drama Investigation Couple Season 2 Episode 8 | Part 1 – Part 2
Cerita Drama Investigation Couple Season 2 Episode 9 | Part 1 – Part 2
Cerita Drama Investigation Couple Season 2 Episode 10 | Part 1 – Part 2
Cerita Drama Investigation Couple Season 2 Episode 11 | Part 1 – Part 2
Cerita Drama Investigation Couple Season 2 Episode 12 | Part 1 – Part 2
Cerita Drama Investigation Couple Season 2 Episode 13 | Part 1 – Part 2
Cerita Drama Investigation Couple Season 2 Episode 14 | Part 1 – Part 2
Cerita Drama Investigation Couple Season 2 Episode 15 | Part 1 – Part 2
Cerita Drama Investigation Couple Season 2 Episode 16 | Part 1 – Part 2