Kim Ji Won. Setelah pasangan Descendats of the Sun "Song Song Couple", salah satu pemeran DOTS Kim Ji Won juga mendatangi pulau dewata bali dan diketahui tiba pada tanggal 18/7/2017.
Melalui video yang sudah tersebar didunia maya, pemeran utama dalam drama Fight for My Way ini terlihat tampil sederhana dengan kemeja putih dan celana panjang. Kabarnya Kim Ji Won datang ke Bali dalam rangka pemotretan majalah fashion Korea Selatan.
Tak seperti artis Korea Selatan pada umumnya, Kim Ji Won hadir di tengah-tengah keramaian tanpa menutupi wajahnya dengan masker. Ia bahkan terlihat mengumbar senyuman saat semua fans menyambutnya dibandara.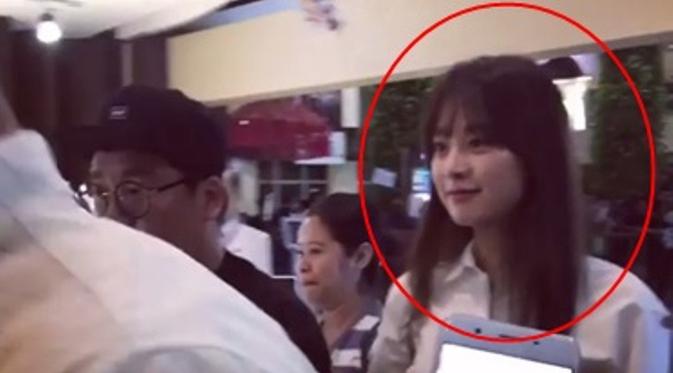 Selain dibandara, sambutan hangat untuk Kim Ji Won juga membanjiri pada akun instagramnya. Huh emang kece unni satu ini yah..
"Welcome in Indonesia @geewonii semoga pemotretannya lancar ya!!," tulis akun @taera_ira. Kemudian akun @qaaqbbqcc menulis, "selamat datang di Bali unnie. Aku sangat menyukai aktingmu di semua drama dan kau sangat imut dan baik hati."
Lalu gimana kesanmu dengan kedatangan Kim Ji Won ke Indonesia?