Situs resmi untuk anime televisi yang diadaptasi dari serial novel karya Ryo Mizuno yang diilustrasikan oleh Miyuu, berjudul Grancrest Senki (Record of Grancrest War) telah mengumumkan sebuah key visual terbaru dan PV kedua pada Sabtu 21 Oktober 2017.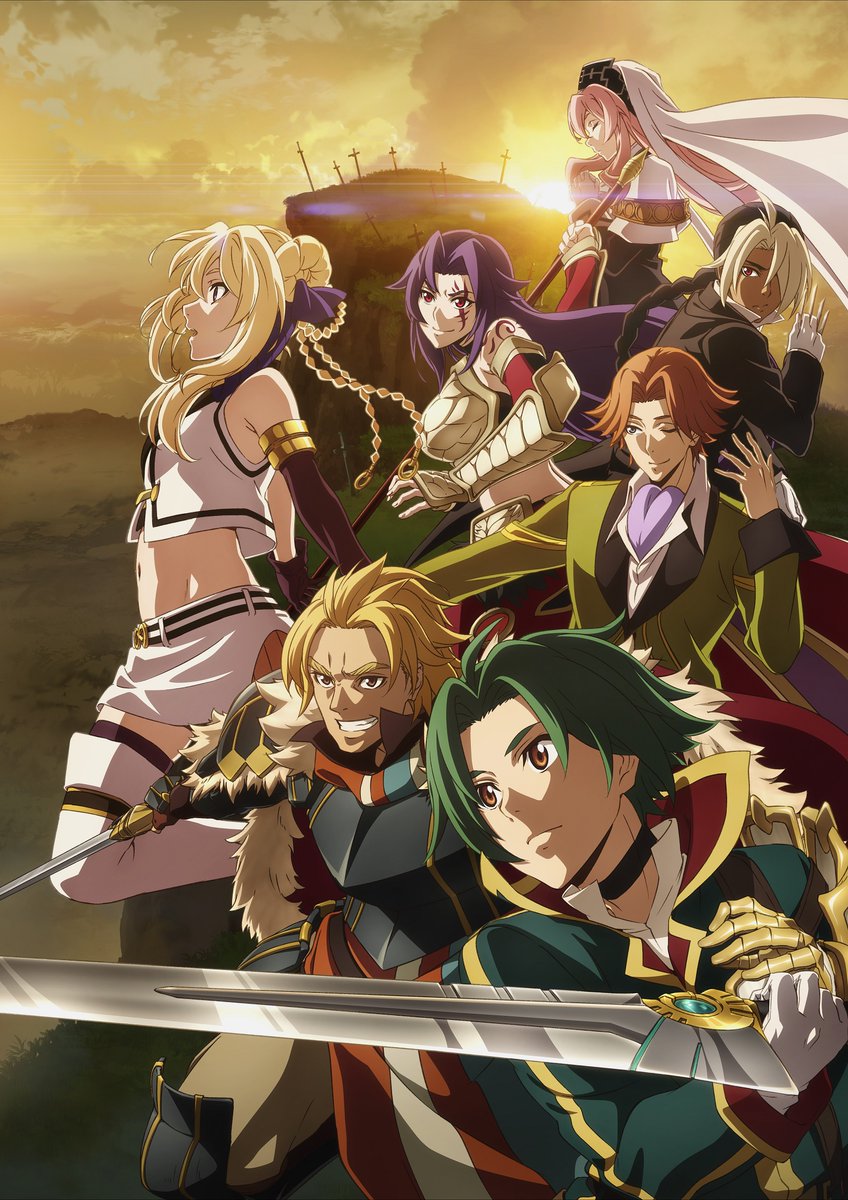 Anime yang akan ditayangkan pada bulan Januari 2018 di saluran Tokyo MX, Tochigi TV, Gunma TV, ABC Asahi Broadcasting, TV Aichi, dan BS11 ini juga mengumumkan tiga pemeran lainnya dalam acara Fantasia Bunko Festival 2017 pada Sabtu 21 Oktober. Mereka adalah:
Satoshi Mikami sebagai Aubest Meletes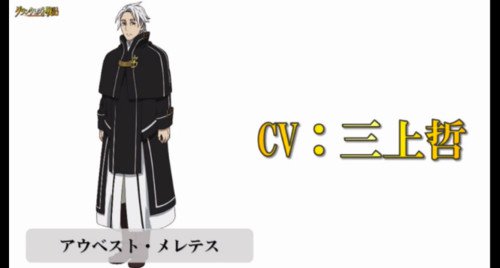 Ayane Sakura sebagai Layla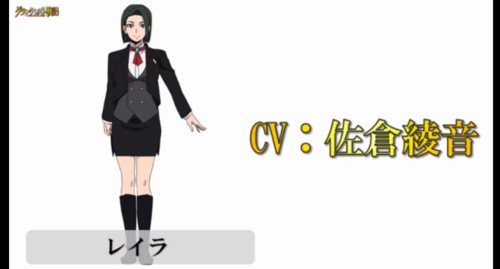 Ari Ozawa sebagai Cammy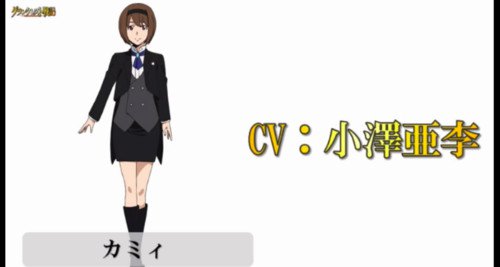 Pemeran lainnya yaitu:
Kentarō Kumagai sebagai Theo Cornaro
Akari Kitō sebagai Siluca Meletes
Yūichi Nakamura sebagai Irvin
Reina Ueda sebagai Aishela
Satoshi Hino sebagai Lassic David
Yoshitsugu Matsuoka sebagai Moreno Dortous
Natsumi Takamori sebagai Priscilla
Ai Kayano sebagai Marrine Kreische
Takahiro Sakurai sebagai Villar Constance
Wataro Hatano sebagai Milza Kuces
Yūichi Iguchi sebagai Alexis Doucet
Minori Suzuki sebagai Ema
Megumi Nakajima sebagai Luna
Yuko Kaida sebagai Margret Odius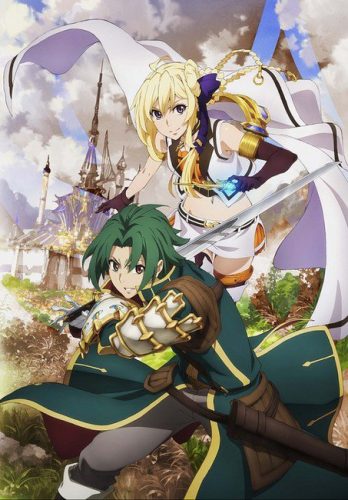 Nama-nama staf yang bekerja untuk proyek ini juga telah diumumkan, mereka adalah: Mamoru Hatakeyama (Shōwa Genroku Rakugo Shinjū, Sankarea: Undying Love) menyutradarai serial di studio A-1 Pictures. Penulis (Shunsaku Yano) Mizuno dan tabletop RPG bertanggung jawab atas komposisi serial. WriteWorks dikreditkan dengan naskah, dan Hiroshi Yakou (animation director untuk anime Prison School, Heavy Object) menangani desain karakter. Yuugo Kanno (Psycho Pass, JoJo's Bizarre Advanture: Diamond Is Unbreakable) menggubah musik, dan Yoshikazu Iwanami (Fate/Zero, Kill la Kill) sebagai sound director.
Serial novel bergenre action dan fantasi ini mengambil setting tempat di sebuah benua yang dikuasai oleh kekacauan. Kekacauan itu kemudian berkembang menjadi bencana, namun Lords (tuan) dari benua itu memiliki kekuatan "Crest" (Holy Seal) yang bisa menenangkan kekacauan dan melindungi masyarakat. Namun, sebelum ada yang menyadarinya, para penguasa menyingkirkan kepercayaan masyarakat tentang memurnikan kekacauan, dan malah memulai pertengkaran satu sama lain untuk mencapai tujuan pribadi dan untuk menguasai satu sama lain.
Novel Grancrest Senki menceritakan tentang Siluca, seorang penyihir terisolasi yang mencemooh para Lord karena telah meninggalkan kepercayaan mereka, dan seorang ksatria pengembara bernama Theo, yang sedang menempuh perjalanan untuk berlatih demi membebaskan kota asalnya yang berada di bawah kekuasaan tirani. Siluca dan Theo membuat sumpah abadi sebagai master dan servant, dan bekerjasama untuk mereformasi benua yang didominasi oleh peperangan dan kekacauan tersebut.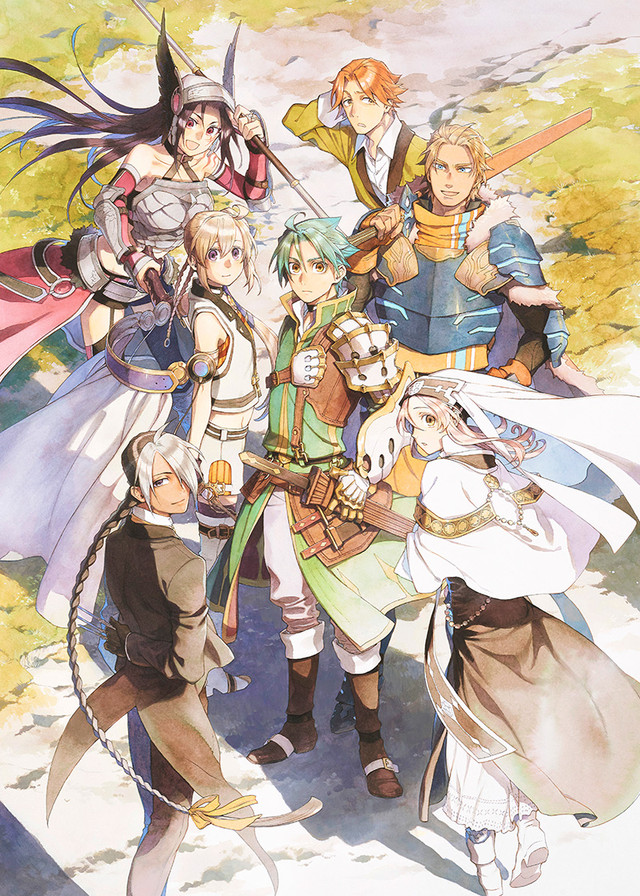 Mizuno dan Miyuu meluncurkan serial ini pada tahun 2013, dan Kadokawa mengirimkan volume kesembilan pada tanggal 20 Oktober. Mizuno sebelumnya menulis serial novel berjudul Record of Lodoss. Novel ini kemudian diangkat menjadi manga, dua proyek original video anime, sebuah serial anime televisi dan dua proyek film animasi.
Central Park Media merilis serial video anime Record of Lodoss War tahun 1990 dan sequel anime televisi Record of Lodoss War: Chronicles of the Heroic Knight di Amerika Utara. Salah satu dari proyek film animasi adalah Welcome to Lodoss Island! (Yōkoso Lodoss Tō e!), sebuah anime pendek yang menampilkan karakter-karakter dalam bentuk SD (super deformed). Sebuah serial yang juga menampilkan karakternya dalam bentuk SD berjudul Meshimase Lodoss-tō Senki Sorette Oishii no? Juga telah ditayangkan pada bulan April 2014 lalu.
Sumber: ANN