Profil Biodata Pemain Reunited Worlds. Reunited Worlds merupaka drama yang ditayangkan pada tanggal 19 Juli 2017 dan meraih rating tinggi. Serial ini dikemas dalam 40 episode dengan durasi 35 per episodenya. Serial drama ini akan menceritakan tentang persahabatan anak lelaki dan perempuan hingga menjadi dewasa. Namun waktu mereka dibangku SMA, Sung Hye Sung (Yeo Jin Goo) meninggal setelah mengalami kecelakaan.
Selang 12 tahun, Sung Hye Sung kembali terlihat. Jung Jung-Won yang merupakan sahabat Hye Sung sekarang ini sudah berumur 31 tahun, begitu juga umur Hye Sung seharusnya. Meski umur Hye Sung sudah menua, tetapi ia masih terlihat seperti umur 19 tahun sebagaimana ia meninggal dulu. Sedangkan Cha Min Joo (Ahn Jae Hyun) berprofesi sebagai koki dan sekarang sedang memendam perasaan terhadap Jung Jung Won.
Profil Biodata Pemain Reunited Worlds
Dari cuplikan sinopsis diatas nampaknya drama ini sangat seru yah. Maka dari itu jangan lupa untuk menyaksikannya setiap hari rabu dan kamis jam 10.00 p.m waktu Korea Selatan. Nah tanpa membuang waktu lagi, ini dia profil pemain Reunited Worlds yang harus anda ketahui.
1# Lee Yun Hee memerankan karakter Jung Jung Won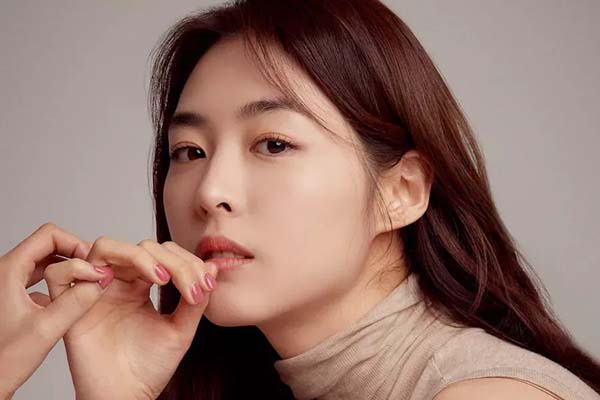 Nama Artis: 이연희 / Lee Yeon Hee / Lee Yeon Hui / Lee Yun Hee
Pekerjaan: Actress and model
Tggl.Lahir: 1988-Jan-09
Tmpt.Lahir: Bun Dang, Seoul, South Korea
Tggi.Bdn: 169cm
Brt.Bdn: 46kg
Bintang: Capricorn
Gol.drh: B
Agency: SM Entertainment
Hobi: Movies, reading, listening to music
Specialty: Swimming and singing
Pendidikan: Bun Dang Jun Ang High School
Keagamaan: Christianity
Drama yang dibintangi Lee Yun Hee: Hwajung (MBC, 2015), Miss Korea (MBC,2013), KangChi, The Beginning (MBC, 2013), Ghost (SBS, 2012), Paradise Ranch (KBS2, 2010), East of Eden (MBC, 2008), U-Turn (OCN, 2008), One Fine Day (MBC, 2006)
Pemain Reunited Worlds yang pertama adalah Lee Yun Hee. Artis berparas cantik dan menawan ini lahir di Haenam Country pada tanggal 9 Januari 1988 dan dibesarkan di Bundang.Pada tahun 2012 ia kemudian dikontrak oleh agensi terkemuka SM Entertainment setelah ia berhasil menyabet penghargaan di kontes "Best Feature" yang diadalah oleh pihak SM Entertainment.
Awalnya ia bermain dalam sebuah drama berjudul Emperor of The Sea yang ditayangkan di SBS pada tahun 2004. Setelah itu ia kemudian mulai membintangi beberapa drama korea terkenal, dan salah satunya serial drama "Phantom".
2# Yeo Jin Goo memerankan karakter Sung Hye Sung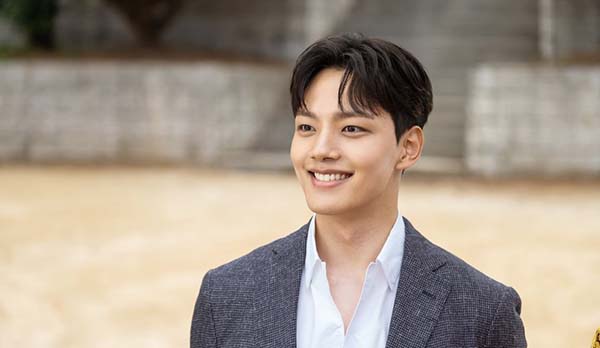 Nama Artis: 여진구 / Yeo Jin Goo (Yuh Jin Gu)
Pekerjaan: Actor
Tggl.Lahir: 1997-Aug-13
Tmpt.Lahir: South Korea
Gol.drh: O
Tggi.Bdn: 177cm
Agency: Janus Entertainment
Drama yang dibintangi Yeo Jin Goo: Circle (tvN, 2017), Jackpot (SBS, 2016), Orange Marmalade (KBS2, 2015), Potato Star 2013QR3 (tvN, 2013), Missing You @ I Miss You (MBC, 2012), The Moon That Embraces the Sun (MBC, 2012), Tree With Deep Roots (SBS, 2011), Warrior Baek Dong Soo (SBS, 2011), Giant (SBS, 2010)
Yah inilah pemain reunited worlds prianya, Yeo Jin Goo. Dalam drama Reunited Worlds, Yeo Jin Goo akan memerankan tokoh Sung Hye Sung. Pria kelahiran 13 Agustus 1997 ini memang memiliki paras tampan dan mempesona, ia belakangan mulai dikenal setelah bermain dalam drama "The Moon Embracing The Sun". Meski dalam drama ini ia hanya berperan sebagai pemain pendukung nyatanya, Yeo Jin Goo berhasil menyedot perhatian drama lovers.
Hingga akhirnya namanya mulai merangkak naik setelah menjadi pemain utama dalam drama Orange Marmalade yang dipadukan dengan Kim Seol Hyun. Tahun 2017 ini sendiri ia juga tampil sebagai pemain utama dalam drama Circle yang ditayangkan di channel tvN sebagai Kim Woo Jin.
3# Ahn Jae Hyun memerankan karakter Cha Min Joon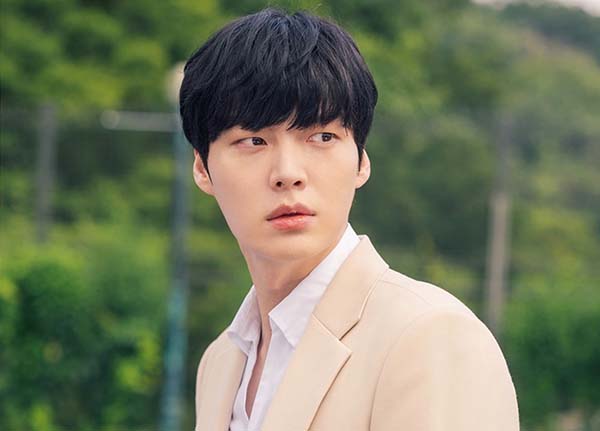 Nama Artis: 안재현 / Ahn Jae Hyun
Pekerjaan: Actor, Model
Tggl.Lahir: 1987-July-1
Tggi.Bdn: 188cm
Brt.Bdn: 67kg
Tmpt.Lahir: South Korea
Family: Wife/actress Koo Hye Sun
Agency: ESteem, HB Entertainment
Drama yang dibintangi Ahn Jae Hyun: Cinderella and Four Knights (tvN, 2016), Snow Lotus (SBS, 2015), Blood (KBS2, 2015), You're All Surrounded (SBS, 2014), You Who Came From the Stars (SBS, 2013), dll
Ahn Jae Hyun juga ikut hadir untuk meramaikan sebagai pemain drama Reunited Worlds. Nah dalam drama ini ia akan memerankan karakter Cha Min Joon, seorang koki yang ceritanya menyukai Jung Jung Won.
Ahn Jae Hyun sendiri mulai dikenal umum setelah tampil dalam drama "You're All Surrounded" sebagai pemeran pendukung, hingga akhirnya ia memainkan peran utama dalam drama Blood bersama mantan istrinya Koo Hye Sun.
baca: Sinopsis Seven Day Queen
4# Kim Ga Eun memerankan karakter Sung Young In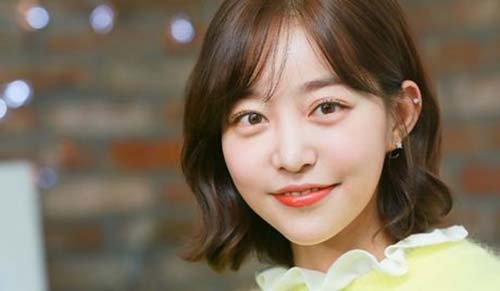 Nama Artis: 김가은 / Kim Ga Eun
Pekerjaan: Actress
Tggl.Lahir: 1989-Jan-08
Tmpt.Lahir: South Korea
Tggi.Bdn: 164cm
Brt.Bdn: 47kg
Pernah bermain dalam drama : One Summer Dream (KBS2, 2016), Jackpot (SBS, 2016), Awl (jTBC, 2015), I Order For You (SBS Plus, 2015), TV Novel – Single Minded Dandelion (KBS2, 2014), Vampire Flower (Naver TV-Cast, 2014), Joseon Gunman (KBS2, 2014), Gap Dong (tvN, 2014), Inspiring Generation (KBS2, 2014), I Hear Your Voice (SBS, 2013), dll
Kim Ga Eun sendiri juga sudah cukup lama berkecimpung dalam dunia entertainment. Wanita kelahiran 8 Januari 1989 ini sudah mulai membintangi drama sejak tahun 2009. Dalam drama ini ia akan hadir sebagai salah satu pemain Reunited Worlds sebagai Sung Young In.
5# Kwak Dong Yun memerankan karakter Sung Hae Chul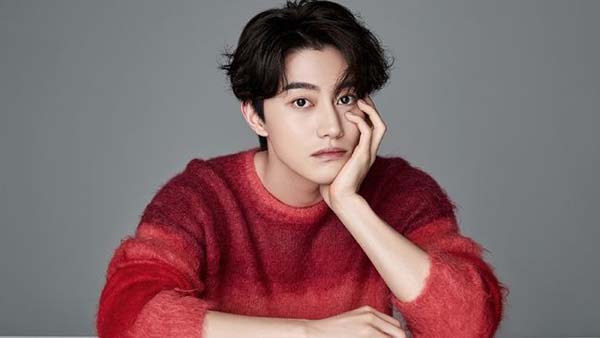 Nama Artis: 곽동연 / Kwak Dong Yun
Pekerjaan: Actor and singer
Tggl.Lahir: 1997-Mar-19
Agency: FNC Entertainment
Pernah bermain dalam drama : Third-Rate My Way (KBS2, 2017), Goblin (tvN, 2016), Moonlight Drawn by Clouds (KBS2, 2016), Master: God of Noodles (KBS, 2016), Pied Piper (tvN, 2016), Please Come Back, Mister (SBS, 2016), Puck! (SBS, 2016), Father (KBS2, 2015), The Flatterer (NAVER tvcast, 2015), Hwajung (MBC, 2015), dll
Pemain Reunited Worlds selanjutnya adalah pria berparas tampan kelahiran 19 Maret 1997, dengan karakter Sung Hae Chul. Namanya juga kian merangkak setelah ia berhasil mencuri perhatian drama lovers setelah membintangi drama Modern Farmer pada tahun 2014 silam.
6# Kim Jin Woo memerankan karakter Cha Tae Hoon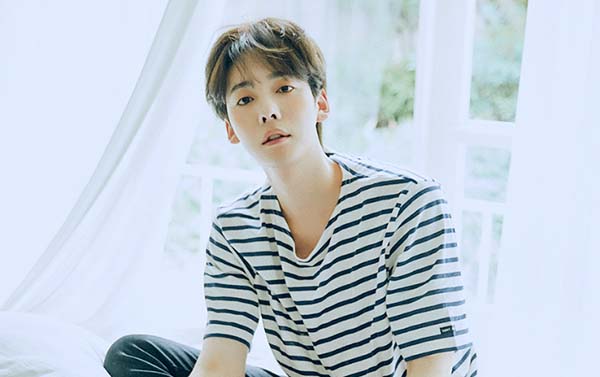 Nama Artis: 김진우 / Kim Jin Woo
Pekerjaan: Actor
Tggl.Lahir: 1983-Jul-17
Tggi.Bdn: 183cm
Brt.Bdn: 74kg
Bintang: Cancer
Gol.drh: B
Pernah bermain dalam drama : Strange Family (KBS1, 2016), Remember – War of the Son (SBS, 2015), I've Got My Eye On You (SBS, 2015), The Return of Hwang Geum Bok (SBS, 2015), She's So Lovable (SBS, 2014), Wife Scandal (CSTV, 2014), Can't Take it Anymore (jTBC, 2013), dll
7# Shin Soo Ho memerankan karakter Kil Moon Shik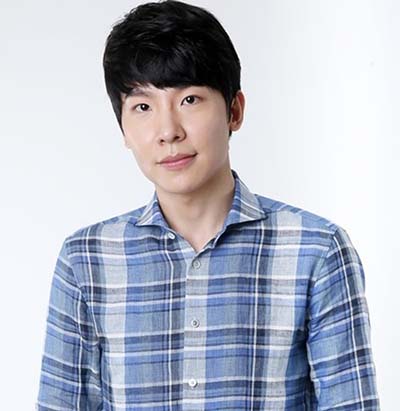 Nama Artis: 신수호 / Shin Soo Ho
Pekerjaan: Actor
Tmpt.Lahir: South Korea
Pernah bermain dalam drama : Beautiful Gong Shim (SBS, 2016), The Girl Who Sees Smells (SBS, 2015)
8# Lee Shi Un memerankan karakter Shin Ho Bang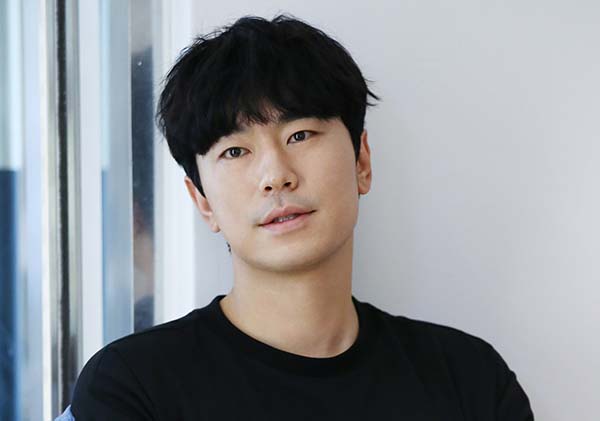 Nama Artis: 이시언 / Lee Shi Un
Real Nama Artis: 이보연 / Lee Bo Yeon
Pekerjaan: Actor
Tggl.Lahir: 1982-July-03
Tmpt.Lahir: Busan, South Korea
Tggi.Bdn: 176cm
Brt.Bdn: 69kg
Pendidikan: Seoul University (Arts Entertainment and Broadcasting major)
Agency: 4DOORs Entertainment
Membintangi serial drama : My Sassy Girl (SBS, 2017), Whisper (SBS, 2017), Man to Man (jTBC, 2017), The Universe's Star (MBC, 2017), W (MBC, 2016), Remember – War of the Son (SBS, 2015), Late Night Restaurant (SBS, 2015), Falling for Innocence (jTBC, 2015), Ho Goo's Love (tvN, 2015), Kill Me, Heal Me (MBC, 2015)
9# Park Jin Joo memerankan karakter Hong Jin Joo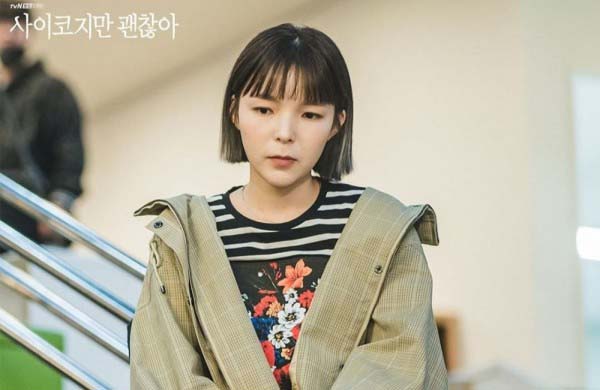 Nama Artis: 박진주 / Park Jin Joo
Pekerjaan: Actress and model
Tggl.Lahir: 1988-Dec-24
Tggi.Bdn: 160cm
Brt.Bdn: 46kg
Bintang: Capricorn
Pendidikan: Seoul Institute of the Arts (Acting)
Agency: HMG Entertainment
Membintangi serial drama : The Legend of the Blue Sea (SBS, 2016), Something About 1% (DramaX, 2016), Laurel Tree Tailors (KBS2, 2016), Jealousy Incarnate (SBS, 2016), Spark (Naver TV Cast, 2016), Dramaworld (Viki, 2016), Love Detective Sherlock K (NAVER tvcast, 2015), Yumi's Room (O'live, 2015), My Unfortunate Boyfriend (MBC Dramanet, 2015), The Girl Who Can See Smells (SBS, 2015), Only Love (SBS, 2014)
Pemain Pendukung Drama Reunited Worlds
Yoon Sun Woo memerankan karakter Sung Yeong Jun
Kim Hye Jun memerankan karakter Sung Soo Ji
Park Young Kyu
Bang Eun Hee
Kyun Mi Ri
Park Seung Tae
Ahn Kil Kang