Sinopsis The Ghost Detective Episode 1-Tamat. Serial drama korea terbaru 2018 kali ini akan mengangkat tema horor, thriller dan misteri. Disiarkan oleg channel KBS2, kdrama The Ghost Detective akan bercerita tentang seorang detektif yang menangkap hantu. Ia bersama asistennya mencoba mengungkap kematian sang adik.
Drama korea The Ghost Detective yang juga dikenal dengan judul lainnya Today's Detective atau Today's Private Investigator dijadwalkan tayang perdana pada 5 September 2018 untuk menggantikan serial "Your House Helper" yang sudah habis masa penayangannya. Sebenarnya, judul drama ini juga mengalami beberapa perubahan, dan pada awalnya judul yang digunakan adalah "A Few Good Men", setelah itu diganti dengan judul "Today's Private Investigator" dan hingga pada akhirnya diganti dengan "The Ghost Detective".
Bagi sobat yang ingin mencoba melihat drakor bertema horor dan thriller maka drakor The Ghost Detective bisa sobat coba. Nah untuk pemeran The Ghost Detective ini, bakal dihadirkan aktor Choi Daniel yang sebelumnya membintangi drakor "Juggler" yang tayang di tahun 2017 kemarin.
Selain Daniel, KBS juga menggaet aktris cantik Park Eun Bin yang turut menjadi pemain utama. Eun Bin sendiri sebelumnya tampil dalam acara televisi berjudul "Judge vs Judge" yang tayang diawal tahun 2018. Lalu masih ada lagi aktris Lee Ji Ah yang juga menjadi pemain utama dan akan memerankan karakter wanita misterius yang menggunakan gaun merah. Nah langsung saja, berikut adalah sinopsis The Ghost Detective selengkapnya.
Judul Drama : 오늘의 탐정 / The Ghost Detective
Judul Lainnya : Today's Detective / Today's Private Investigator
Judul Pertama kali : 어퓨굿맨 / A Few Good Men
Genre / Tema : Horror, Thriller, Mystery
Jumlah Episode : 32 (To Be Confirmed)
Channel TV : KBS2
Jadwal Tayang : 5 September 2018 sampai 5 Oktober 2018
Tayang setiap hari Rabu dan Kamis, jam 22:00 (2 episode per harinya)
Follow ig kami: @wekepo
Sinopsis Singkat Drama The Ghost Detective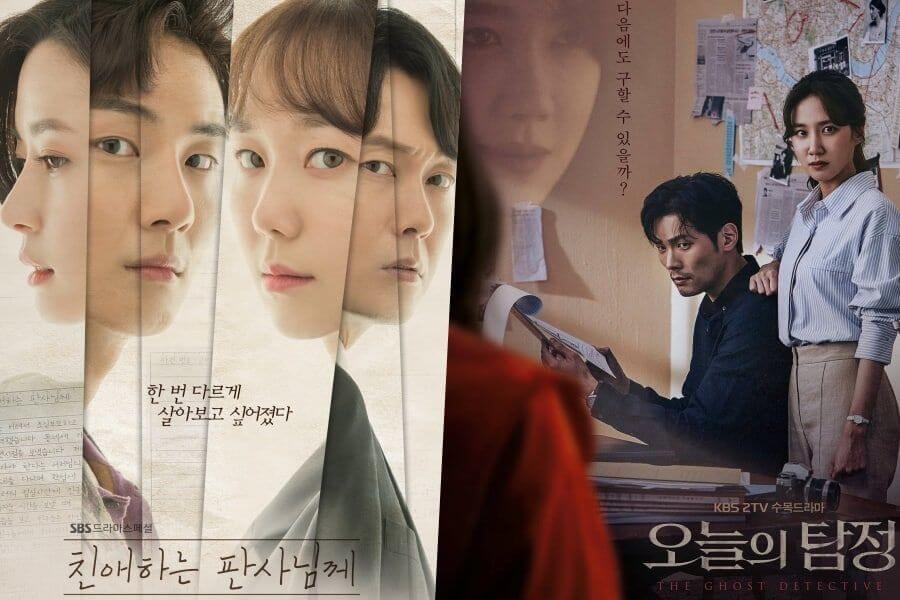 Drama The Ghost Detective akan bercerita tentang penyelidikan seorang detektif pada kematian yang melibatkan hantu.
Lee Da II (diperankan oleh Choi Daniel) sekarang bekerja sebagai detektif swasta. Ia dulu bekerja di militer, namun karena kasus tertentu membuatnya pembebasannya. Lee Da-Il merupakan detektif yang tajam dan ulet. Disisi lain ada Jung Yeo-Wool (diperankan oleh Park Eun-Bin), asisten dari Da Il. Yeo-Wool adalah wanita yang tak kenal takut, ceria dan gigih.
Mereka berdua bekerjasama untuk memecahkan kasus kematian adik kandung dari Yeo-Wool. Namun dalam penyelidikan itu, Lee Da-Il selalu saja bertemu dengan wanita misterius bernama SunWoo (diperankan oleh Lee Ji-Ah) yang selalu muncul di TKP. Siapakah ia sebenarnya? Apakah manusia atau hantu? Yuk kita simak lagi dibawah ini.
Pemeran Pemain Drama The Ghost Detective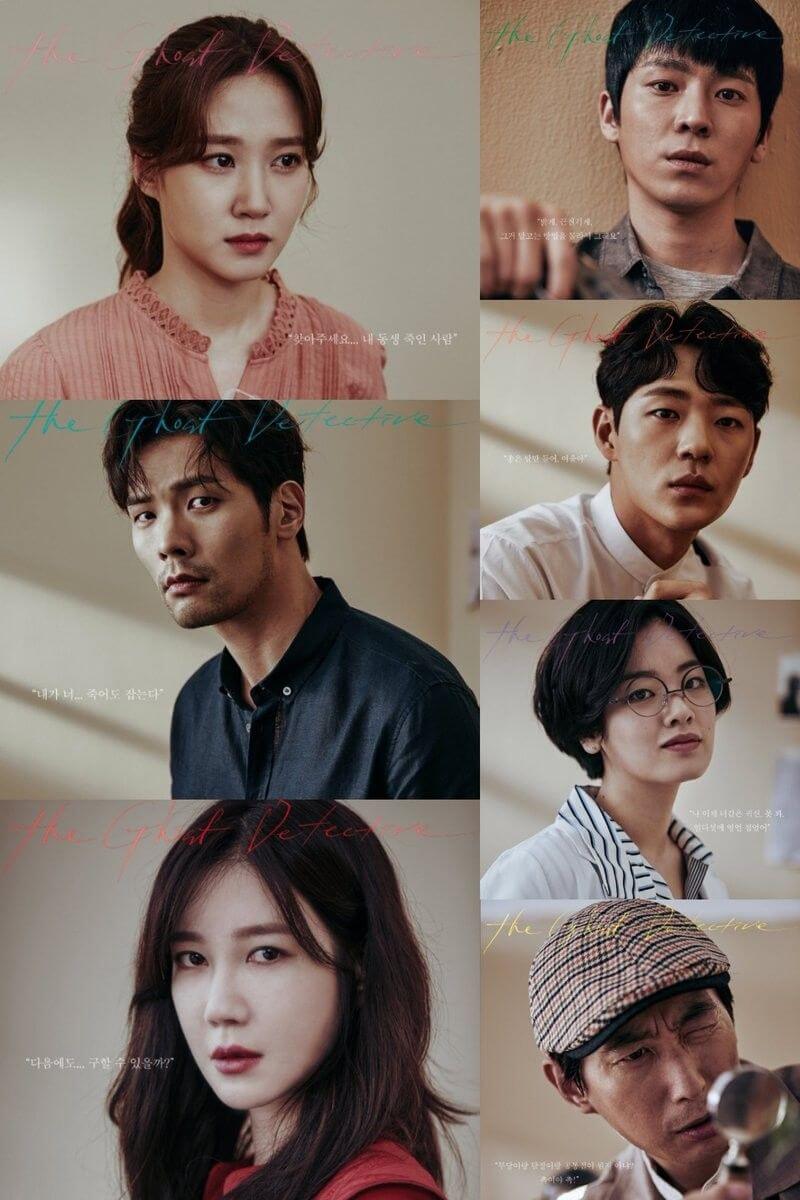 Berikut adalah pemeran The Ghost Detective mulai dari pemeran utama hingga pemeran pendukung.
baca : Biodata Kim So Hyun Terbaru
Choi Daniel memerankan karakter Lee Da Il
Lee Ji Ah memerankan karakter Seon Woo Hye
Park Eun Bin memerankan karakter Jung Yeo Wool
Lee Joo Young memerankan karakter Gil Chae won
Kim Won Hae memerankan karakter Han Sang Sub
Lee Jae Kyoon memerankan karakter Park Jung Dae
Yoo Soo Bin memerankan karakter Kang Eun Jung
Shin Jae Ha memerankan karakter Kim Kyul
Chae Ji Ahn memerankan karakter Jung Yi Rang
Park Joo Hee memerankan karakter Baek Da Hye
Hyun Bong Sik memerankan karakter Detective
Kim Min Sang memerankan karakter Detective Squad Chief Sim
Mi Ram memerankan karakter Chan Mi
Ye Soo Jung memerankan karakter Ibu Lee Da Il
Trailer Teaser The Ghost Detective
Sinopsis The Ghost Detective Episode 1-Tamat
baca : Sinopsis Gonjiam Haunted Asylum Film Horor Korea Terbaru 2018
Sinopsis Todays Detective Episode 1 || Sinopsis
Sinopsis Todays Detective Episode 2 || Sinopsis
Sinopsis Todays Detective Episode 3 || Sinopsis
Sinopsis Todays Detective Episode 4 || Sinopsis
Sinopsis Todays Detective Episode 5 || Sinopsis
Sinopsis Todays Detective Episode 6 || Sinopsis
Sinopsis Todays Detective Episode 7 || Sinopsis
Sinopsis Todays Detective Episode 8 || Sinopsis
Sinopsis Todays Detective Episode 9 || Sinopsis
Sinopsis Todays Detective Episode 10 || Sinopsis
Sinopsis Todays Detective Episode 11 || Sinopsis
Sinopsis Todays Detective Episode 12 || Sinopsis
Sinopsis Todays Detective Episode 13 || Sinopsis
Sinopsis Todays Detective Episode 14 || Sinopsis
Sinopsis Todays Detective Episode 15 || Sinopsis
Sinopsis Todays Detective Episode 16 || Sinopsis
Sinopsis Todays Detective Episode 17 || Sinopsis
Sinopsis Todays Detective Episode 18 || Sinopsis
Sinopsis Todays Detective Episode 19 || Sinopsis
Sinopsis Todays Detective Episode 20 || Sinopsis
Sinopsis Todays Detective Episode 21 || Sinopsis
Sinopsis Todays Detective Episode 22 || Sinopsis
Sinopsis Todays Detective Episode 23 || Sinopsis
Sinopsis Todays Detective Episode 24 || Sinopsis
Sinopsis Todays Detective Episode 25 || Sinopsis
Sinopsis Todays Detective Episode 26 || Sinopsis
Sinopsis Todays Detective Episode 27 || Sinopsis
Sinopsis Todays Detective Episode 28 || Sinopsis
Sinopsis Todays Detective Episode 29 || Sinopsis
Sinopsis Todays Detective Episode 30 || Sinopsis
Sinopsis Todays Detective Episode 31 || Sinopsis
Sinopsis Todays Detective Episode 32 || Sinopsis
== TAMAT ==