Pemeran pemain dan sinopsis drama Arthdal Chronicles episode 1-tamat. Hayo chinggu udah pada kangen belum sama oppa Song joong Ki? Jika kalian sudah kangen, maka berita ini adalah berita terbaik buat chinggu semuanya. Soalnya dipertengahan tahun 2019 ini, oppa bakal hadir menemani kamu di layar kaca melalui dramanya berjudul "Arthdal Chronicles" atau dengan judul lainnya "Aseudal Chronicles". Selain dirinya, berita yang tak kalah penting adalah soal lawan mainnya yakni aktris Kim Ji Won yang sebelumnya juga pernah menjadi partnernya dalam serial drama Descendats Of The Sun.
Drama Arthdal Chronicles akan menggunakan setting cerita di jaman kuno pada era Aseudal dan di jaman ini masih sangat primitif bahkan belum sampai pada jamannya kerajaan. Pada jaman itu terdapat negeri mistikal Arth yang dihni oleh penduduk kota kuno, akan tetapi Arthdal mengalami peperangan karena perebutan kekuasaan demi bertahan hidup. Serial Aseudal Chronicles akan ditayangkan mulai tanggal 1 Juni 2019 untuk menggantikan serial "Confession" yang sudah habis masa penanyangannya.
Judul Drama : 아스달 연대기 / Arthdal Chronicles
Judul Lainnya : Aseudal Chronicles / Asadal Chronicles / The Chronicles of Aseudal
Tema / Genre : Fantasy, Historical
Jumlah Episode : 18 eps (To Be Confirmed)
Channel TV : tvN
Tayang setiap hari : Sabtu dan Minggu, jam 21:00 waktu KST
Sinopsis Singkat Drama Korea Arthdal Chronicles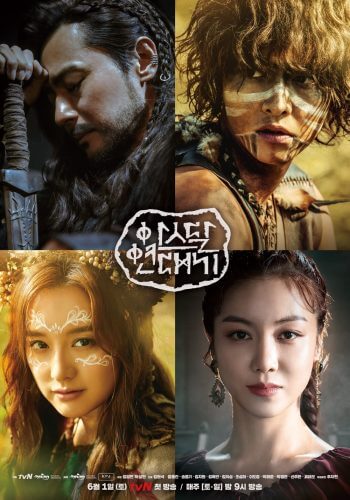 Arthdal Chronicles akan berkisah tentang perebutan kekuasaan, cinta, dan pertumbuhan dalam empat karakter di kota kuno Asdal, ibukota Gojoseon.
Eun Sum (diperankan oleh Song Joong Ki), lahir dengan takdir membawa kehancuran bagi Aseudal. Untuk merawat Eun Sum, Ibunya harus berjuang untuk menyelamatkannya. Ia juga melewati segala macam kesulitan saat dia tumbuh dewasa. Bertahun-tahun kemudian ia kembali ke Aseudal untuk memenuhi takdirnya.
Ta Gon (diperankan oleh Jang Dong Gun), adalah pahlawan perang Aseudal. Dia sudah membuka jalan bagi Aseudal untuk menjadi negara yang sangat makmur, dan dia adalah orang yang paling kuat di Aseudal, tidak ada yang berani menanyainya, dia juga dikagumi dan ditakuti. Ta Gon sangat berambisi untuk menjadi raja pertama di kota Aseudal.
Tan Ya (diperankan oleh Kim Ji Won), ditakdirkan lahir dengan nasib yang sama dengan Eun Sum. Dia juga sudah melalui banyak kesulitan selama hidupnya. Dia sangat jelas tentang apa misinya. Ambisinya yang terbesar adalah menjadi politisi.
Tae Ha (diperankan oleh Kim Ok Bin), seorang wanita yang merupakan keturunan terakhir Noeantal, ras yang sama sekali berbeda dari manusia. Ambisinya tidak mengenal batas.
lihat juga: Kumpulan Foto Artis Korea Song Joong Ki Dalam Drama Descendats Of The Sun
Trailer / Teaser
Pemain atau Pemeran Drama Arthdal Chronicles
Pemain Utama :
Song Joong Ki memerankan Eun Sum
Nama: 송중기 / Song Joong Ki
Profesi: Actor
Tgl Lahir: 29 Sept 1985
Bintang: Virgo

Jang Dong Gun memerankan Ta Gon
Nama: 장동건 / Jang Dong Gun
Profesi: Actor, musician and singer
Tgl Lahir: 7 Maret 1972
Tempat Lahir: Yongsan-gu, Seoul, South Korea
Bintang: Pisces

Kim Ji Won memerankan Tan Ya
Nama: 김지원 / Kim Ji Won
Profesi: Actress
Tgl Lahir: 19 Okt 1992
Tempat Lahir: South Korea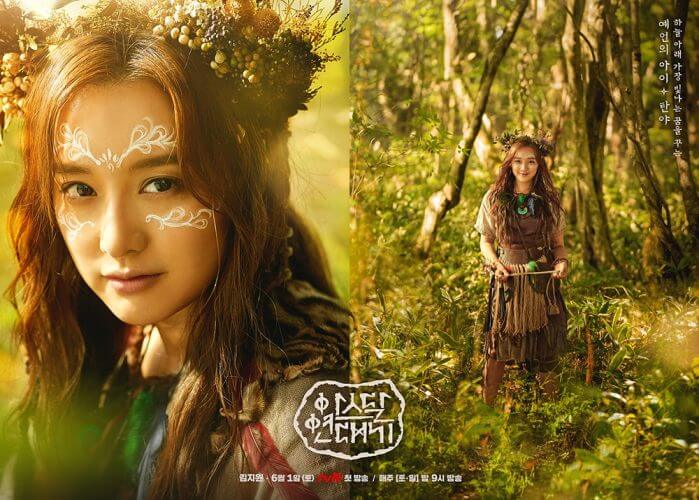 Kim Ok Bin memerankan Tae Ha
Nama: 김옥빈 / Kim Ok Bin
Profesi: Actress, model, and singer
Tgl Lahir: 29 Desember 1986
Tempat Lahir: Suncheon, South Jeolla, South Korea
Bintang: Capricorn
Music group: vocalist of rock band OK PUNK!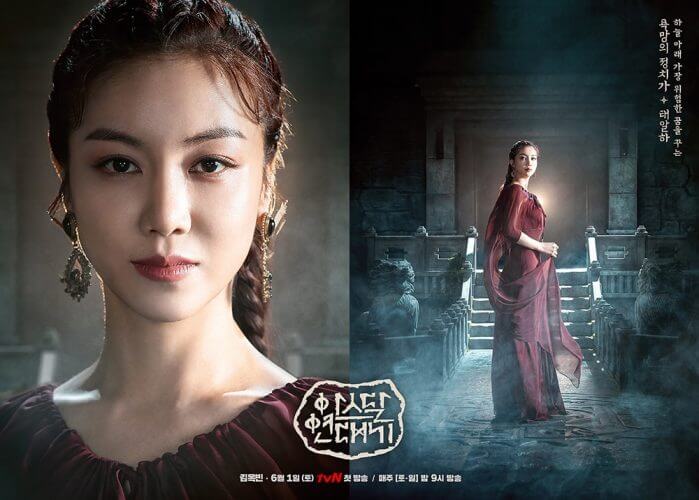 Kim Ye Joon memerankan Eun Som (muda)
Jung Jae Won memerankan Ta Gon (muda)
Heo Jung Eun memerankan Tan Ya (muda)
Pemain Pendukung
baca juga: Sinopsis Confession (2019) [Lee Joon Ho 2PM]
Kim Eui Sung memerankan Sam Woong
Jo Sung Ha memerankan Mi Hol
Choi Moo Sung memerankan San Wook
Park Byung Eun memerankan Dan Byuk
Yoo Teo memerankan Ragaz
Go Bo Kyul
Park Hae Joon memerankan Moo Baek
Son Sook
Shin Joo Hwan memerankan Dal Sae
Kim Ho Jung
Jo Byung Kyu memerankan Satenic