Review dan sinopsis drama korea When the Camellia Blooms. Adalah serial drakor terbaru 2019 akan ditayangkan perdana mulai 18 september 2019 di channel KBS2 untuk menggantikan serial "Justice" yang sudah habis masa penayangannya.
Untuk alur ceritanya sendiri, drakor When the Camellia Blooms akan berfokus pada Dong Baek, seorang gadis yang menjalankan bisnis cafe minuman kecil yang diberi nama cafe "Camellia". Dong Baek seorang yatim piatu, karakternya sangat hangat dan menunjukkan cinta pada orang lain membuat dirinya banyak disukai lelaki dan harus terjerat pada 3 orang pria yang ada disekitarnya.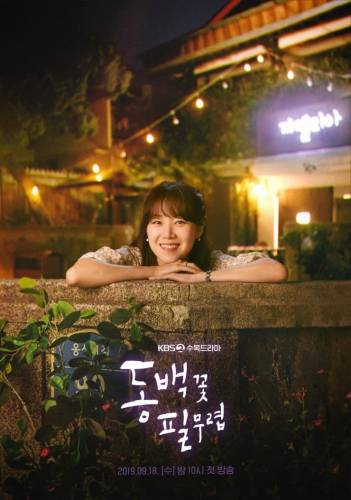 Detail Drama When the Camellia Blooms
Judul Drama: When the Camellia Blooms (English & literal title)
Judul Romanization: Dongbaekkkot Pil Mooryeob
Judul Hangul: 동백꽃 필 무렵
Genre: Romance, Comedy, Thriller
Sutradara : Cha Young-Hoon
Penulis Naskah : Im Sang-Choon
Channel : KBS2
Jumlah Episode : –
Tayang perdana pada 18 September 2019
Tayang setiap hari Rabu dan Kamis, jam 22:00 malam
Sinopsis Singkat When the Camellia Blooms
Sinopsis When the Camellia Blooms akan bercerita mengenai Dong Baek (Gong Ji Hyo), wanita cantik, manis dan hangat. Dong Baek tinggal di kota Ongsan, tempat dimana ketiga generasi keluarganya hidup disana. Parasnya yang cantik sering kali menjadi bahan pembicaraan dan banyak yang tertarik kepadanya.
Hwang Yong Shik (diperankan Kang Ha Neul) adalah pria polos dan sederhana yang sebekerja sebagai polisi. Begitu ia mendapatkan wanita yang disayanginya, ia tak akan mudah melepaskannya. Ia percaya bahwa segala sesuatu mungkin terjadi karena cinta, namun karena opininya ini orang-orang disekitarnya banyak yang mengejeknya.
Dong Baek pun akhirnya telibat dalam hubungan rumit dengan 3 pria, mereka diantaranya Yong Shik dan 2 orang pria bandel dan licik.
baca: Review, Sinopsis Drama Doctor John [Ji Sung, Lee Se Young]
Trailer, Teaser Drakor
Karakter dan Pemain Utama Drama When the Camellia Blooms
When the Camellia Blooms merupakan hasil karya dari arahan PD Cha Young Hoon yang sebelumnya pernah menggarap serial "Are You Human Too?" ditahun 2018. Kali ini sang PD yang bekerja sama dengan penulis naskah Im Sang Choon turut menggandeng sejumlah aktor aktris papan atas, salah satunya aktris yang sudah lama hiatus, Gong Ji Hyo.
Melalui serial ini, Gong Ji Hyo melakukan comebacknya setelah cuti selama 3 tahun. Drama terakhirnya adalah serial "Jealousy Incarnate" di tahun 2016. Lalu siapa saja yang akan menjadi pemain utama drakor ini? Simak selengkapnya dibawah ini.
Gong Hyo Jin memerankan tokoh Dong Baek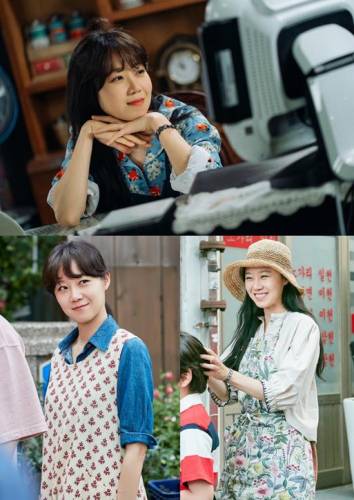 Dong Baek adalah gadis yatim piatu. Ia menjalankan bisnis minuman di cafe kecil dan dinamani "Camellia". Parasnya yang cantik dan karakternya yang hangat membuat dirinya disukai pria-pria disekitarnya. Ia juga harus terjebak pada  orang pria yang ingin memiliki hatinya.
Kang Ha Neul memerankan tokoh Hwang Yong Sik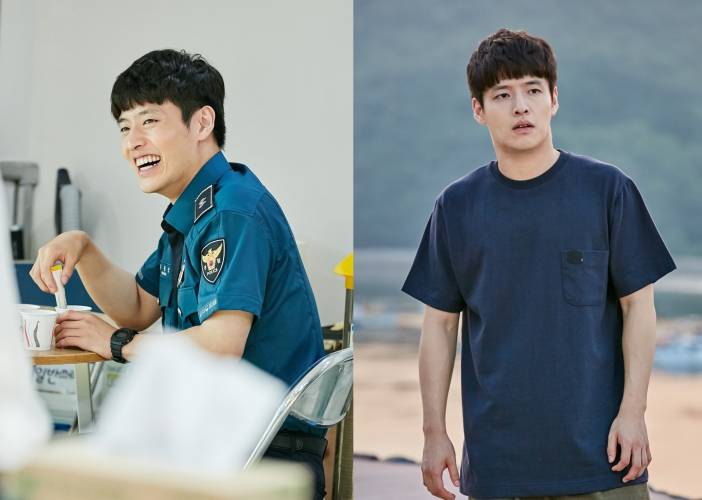 Hwang Yong Shik adalah seorang polisi patroli. Yong Shik sangat polos dan sederhana. Ia mempercayai bahwa segala sesuatu mungkin terjadi karena cinta. Ia juga seorang pria tangguh yang tak akan melepaskan wanita yang sudah dicintainya.
Son Dam Bi memerankan tokoh Hyang Mi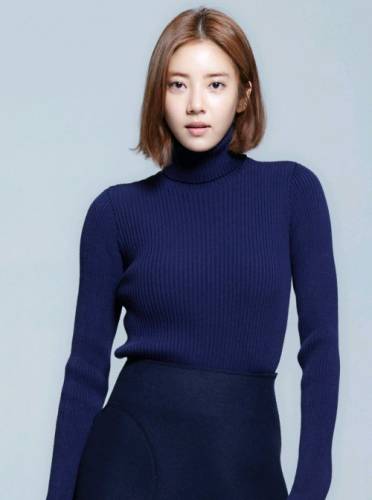 Hyang mi adalah pekerja paruh waktu yang bekerja di cafe Camellia. Ia membawa energi baik pada orang-orang disekitarnya.
Kim Ji Suk memerankan tokoh Kang Jong Ryool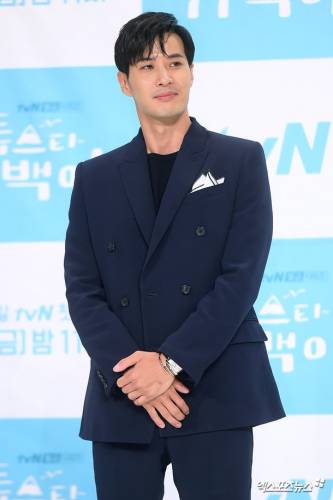 Kang Jong Ryool adalah seorang bintang pemain bisbol.
baca: Review & Sinopsis Drama Strangers From Hell [Im Si Wan, Lee Dong Wook]
Pemeran Pendukung Lainnya :
Kim Kang Hoon memerankan tokoh Dong Baek's son
Go Doo Shim memerankan tokoh Duk Soon
Lee Sang Yi memerankan tokoh Yang Seung Yeob
Ji Yi Soo memerankan tokoh Jessica
Oh Jung Se memerankan tokoh Noh Kyu Tae
Yum Hye Ran memerankan tokoh Hong Ja Young
Carson Allen (카슨 엘랜) memerankan tokoh Helena
Kim Sun Young
Kim Mi Hwa
Jun Bae Soo memerankan tokoh police substation head
Lee Kyu Sung